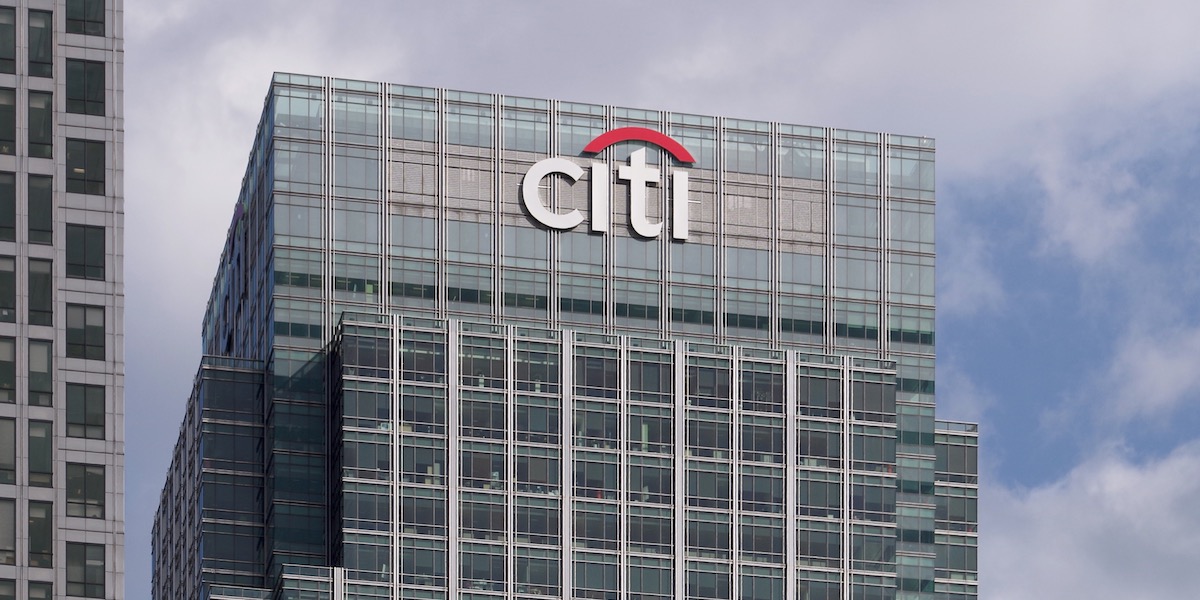 16 Apr 2019

Citigroup CEO Claims to Know More About Business Than Warren Buffett
Conservative Investor Activist Takes Citi to Task for Anti-Second Amendment Stance
New York, NY/Washington, D.C. –After the nation's leading conservative investor group confronted Citigroup's leadership over the company's campaign against the Second Amendment, Citi CEO Michael Corbat implied today that he knows more about business than famed investor Warren Buffett.
Last March, Citigroup and other corporations capitulated to journalist Andrew Ross Sorkin's crusade to get banks and credit cards to limit Second Amendment liberties. Citi announced that it would prohibit its clients from selling guns to anyone under the age of 21 and cease the sale of high-capacity magazines.
"Corbat was unable to defend the company's anti-Second Amendment stance because it's indefensible," said National Center General Counsel and Free Enterprise Project (FEP) Director Justin Danhof, Esq., who questioned the bank CEO today. "In trying to say that Citi's policy made sense from a business perspective, he implied that he knows more than famed investor Warren Buffett about how to run a business. That's laughable."
At the meeting, Danhof stated:
Because of the company's anti-Second Amendment stance, Citi was denied the chance to be involved with a $600 million road project in Louisiana. Furthermore, members of Congress have threatened to cancel Citi's federal contracts. Senator John Kennedy (R-LA) noted, "Citigroup has no business threatening law abiding business owners for exercising their Second Amendment rights. The only reason that Citigroup is even in business today is because American taxpayers bailed them out during the Great Recession."

So, to be clear – the company is impinging on the constitutional rights of the very Americans who bailed Citi out after you all made a series of poor business decisions. Perhaps you should have just said thank you instead.
Danhof then noted:
CNBC asked Warren Buffett about corporations distancing themselves from the National Rifle Association and gun manufacturers and how Berkshire Hathaway would respond to such pressure. Buffett replied: "I don't believe in imposing my views on 370,000 employees and a million shareholders. I'm not their nanny on that… I don't think that Berkshire should say we're not going to do business with people who own guns. I think that would be ridiculous."

Can you tell us – your investors – exactly how much money we stand to lose because of this decision, and explain why you have this right while Warren Buffett has this wrong?
Danhof's full question, as prepared for delivery, is available here. Audio of his exchange with Corbat is available here.
"Corbat's admission that Citi has lost business due to its opposition to the Second Amendment is telling. But it's concerning that he refused to say how much," said Danhof. "Investors have a right to such information. Furthermore, he claimed that some new customers came to the business because of its far-left virtue signaling, but he provided no actual evidence to back up this assertion. That's equally concerning. This proves that Citi made a purely political decision. Unless such a decision is germane to a company's core mission, corporate America should be in the business of business, not politics. We will continue to push that message."
The Citigroup meeting marks the fifth time FEP has participated in a shareholder meeting in 2019.
Launched in 2007, the National Center's Free Enterprise Project focuses on shareholder activism and the confluence of big government and big business. Over the past four years alone, FEP representatives have participated in over 100 shareholder meetings – advancing free-market ideals about health care, energy, taxes, subsidies, regulations, religious freedom, food policies, media bias, gun rights, workers' rights and other important public policy issues. As the leading voice for conservative-minded investors, it annually files more than 90 percent of all right-of-center shareholder resolutions. Dozens of liberal organizations, however, annually file more than 95 percent of all policy-oriented shareholder resolutions and continue to exert undue influence over corporate America.
FEP activity has been covered by media outlets including the New York Times, Washington Post, USA Today, Variety, the Associated Press, Bloomberg, Drudge Report, Business Insider, National Public Radio and SiriusXM. FEP's work was prominently featured in Wall Street Journal writer Kimberley Strassel's 2016 book The Intimidation Game: How the Left is Silencing Free Speech (Hachette Book Group).
The National Center for Public Policy Research, founded in 1982, is a non-partisan, free-market, independent conservative think-tank. Ninety-four percent of its support comes from individuals, less than four percent from foundations and less than two percent from corporations. It receives over 350,000 individual contributions a year from over 60,000 active recent contributors. Sign up for email updates here. Follow us on Twitter at @FreeEntProject and @NationalCenter for general announcements. To be alerted to upcoming media appearances by National Center staff, follow our media appearances Twitter account at @NCPPRMedia.
-30-