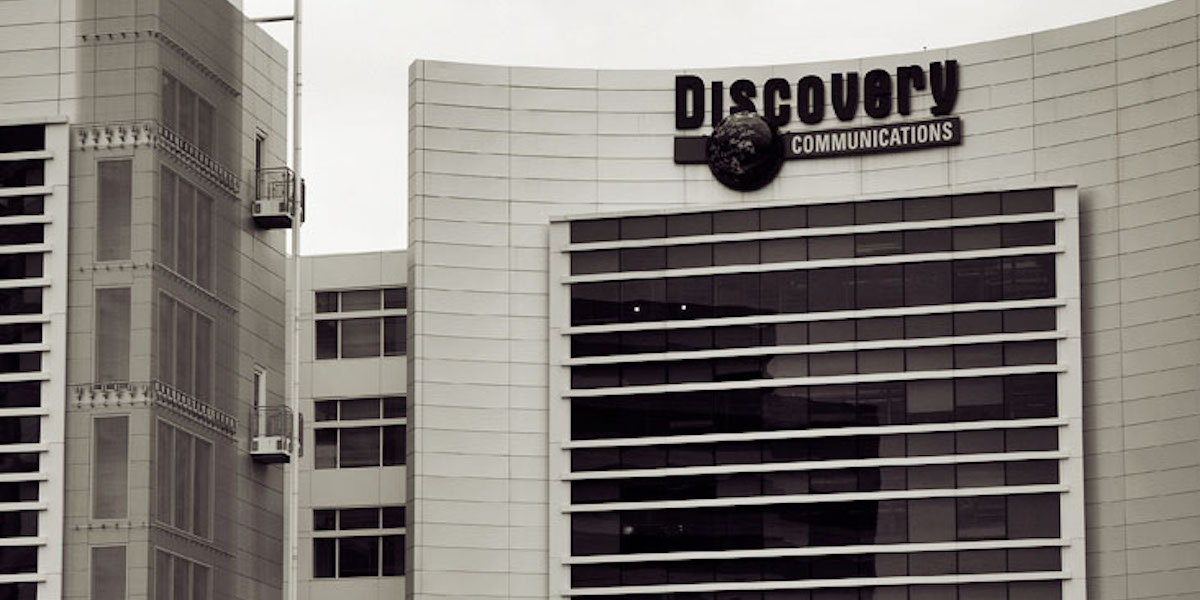 08 May 2019

Diversity of Thought, Not Appearance, Championed at Discovery Shareholder Meeting
Cable Giant Values "Diversity," But Not Diverse Political Opinion on Board
New York, NY/Washington, D.C. – A conservative organization blocked a left-wing shareholder proposal rooted in racist and sexist precepts from being presented at today's annual meeting of Discovery, Inc. investors. Instead, a proposal to promote true diversity of opinion on the media giant's board of directors was available for consideration.
Even so, Discovery's management – the people behind the Discovery Channel, Food Network, TLC, HGTV and other networks and media enterprises – fought an opportunity brought by the National Center for Public Policy Research's Free Enterprise Project (FEP) to guarantee a wide range of viewpoints that would benefit its leadership when making important business decisions. Chairman Robert J. Miron called FEP's political diversity proposal unnecessary, but still took time to laud other forms of diversity within the company and its programming.
"Discovery needs to commit to its investors, employees and viewers that it will not become a tool for one political ideology. Our proposal, which was opposed by Discovery management, was a way to ensure that the company embraced true diversity consisting of a wide range of viewpoints," said National Center Vice President David W. Almasi, who presented the FEP proposal at today's shareholder meeting. "Discovery executives regrettably leave themselves open to continued assault by left-wing activists who seek to make the company a political tool to advance their agenda."
FEP's proposal – featured on page 86 of the Discovery, Inc. proxy statement – asked for the company to describe the specific minimum qualifications for nominees to its board of directors and to create a chart or matrix of nominees' "skills, ideological perspectives and experiences."
The FEP proposal blocked another shareholder proposal submitted by the Nathan Cummings Foundation that sought to mandate the consideration of race and gender for new board nominees.
U.S. Securities and Exchange Commission (SEC) rules state that a company needs only accept one shareholder proposal for its proxy statement if it receives two on the same topic. That rule further states that the company must accept the first of those similar proposals that it receives. Noting that the Cummings Foundation targeted Discovery with a diversity proposal in 2018, FEP filed a proposal with similar operative language that instead prioritized ideological diversity over race and gender. This strategy was developed by FEP Director Justin Danhof, Esq., and was highlighted in a Wall Street Journal profile (paywall protected).
In supporting FEP's proposal at the Discovery shareholder meeting, Almasi said:
We had two goals in filing this proposal. The first goal was to block a racist and sexist shareholder proposal from the Nathan Cummings Foundation from making it onto Discovery's proxy statement. We succeeded in doing that. Our second goal is to encourage the company to consider viewpoint diversity when it nominates new board members, in an effort to help the company avoid groupthink…

Rather than promote racism and sexism, we urge the company to consider viewpoint diversity when it makes its board selections. Corporate leaders often preen about their commitment to diversity and inclusion, but I don't think many of you know what that means. Diversity isn't what someone looks like. It's the sum of what they think, feel and believe. When the company takes overtly political positions on legal and policy issues, it would be a benefit to have voices from both sides of the aisle in the room.

My organization has filed this proposal with many different companies across a broad spectrum of industries. Many companies have adopted the proposal and many more have engaged in substantive dialogue with us on the issue. Discovery has done neither.
Almasi's full statement, as prepared for delivery, is available here.
"FEP succeeded in blocking the left from trying to impose a bigoted agenda on a corporate boardroom. That's a huge victory for everyone," added Almasi. "Despite Discovery leaders' opposition to our proposal for true diversity through the guarantee of differing viewpoints, our door is open to them and other corporations to battle the leftist assault on our free enterprise system."
Today's Discovery, Inc. shareholder meeting is the 14th meeting in which FEP has participated in 2019.
Launched in 2007, the National Center's Free Enterprise Project focuses on shareholder activism and the confluence of big government and big business. Over the past four years alone, FEP representatives have participated in over 100 shareholder meetings – advancing free-market ideals about health care, energy, taxes, subsidies, regulations, religious freedom, food policies, media bias, gun rights, workers' rights and other important public policy issues. As the leading voice for conservative-minded investors, it annually files more than 90 percent of all right-of-center shareholder resolutions. Dozens of liberal organizations, however, annually file more than 95 percent of all policy-oriented shareholder resolutions and continue to exert undue influence over corporate America.
FEP activity has been covered by media outlets including the New York Times, Washington Post, USA Today, Variety, the Associated Press, Bloomberg, Drudge Report, Business Insider, National Public Radio and SiriusXM. FEP's work was prominently featured in Wall Street Journal writer Kimberley Strassel's 2016 book The Intimidation Game: How the Left is Silencing Free Speech (Hachette Book Group).
The National Center for Public Policy Research, founded in 1982, is a non-partisan, free-market, independent conservative think-tank. Ninety-four percent of its support comes from individuals, less than four percent from foundations and less than two percent from corporations. It receives over 350,000 individual contributions a year from over 60,000 active recent contributors. Sign up for email updates here. Follow us on Twitter at @FreeEntProject and @NationalCenter for general announcements. To be alerted to upcoming media appearances by National Center staff, follow our media appearances Twitter account at @NCPPRMedia.
-30-