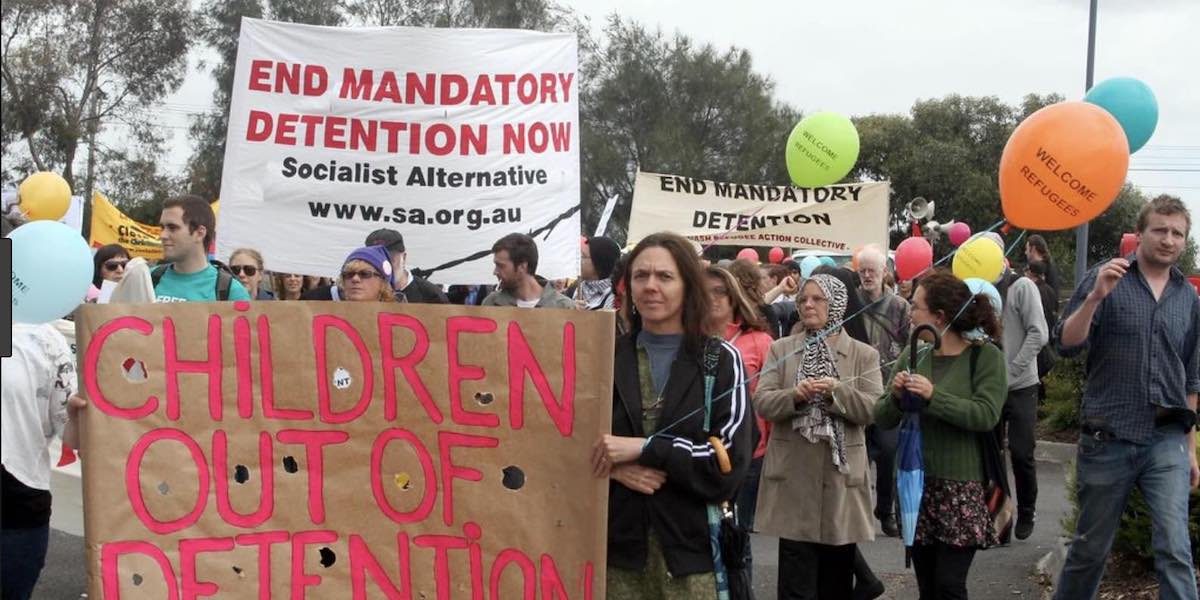 26 Jun 2019

Wake-Up Call for Woke Wayfair Workers

Some employees of the Wayfair furniture retailer walked off their jobs in protest of the company selling beds to a government contractor expected to use them for illegal immigrant children awaiting decisions on their legal status.  Representative Alexandria Ocasio-Cortez tweeted that the employees "couldn't stomach making beds to cage children," and "[t]his is what solidarity looks like."

Oh, really? And, in further solidarity, she and the social justice warrior Wayfairians will deprive themselves of a bed tonight?

I'm not holding my breath.

Despite a professed compassion for people who have chosen to disrespect American immigration rules and cut in front of those legally seeking entry into the United States, liberals insist on making life hard for those who have been caught breaking the law. They have opposed legislation to improve living conditions, selectively protested enforcement and are now trying to deprive kids of a comfortable place to sleep.

These Wayfairians called it "pretty scary" that their employer has the "potential to profit" from a $200,000 bedroom furniture order from the government contractor BCFS (which manages detention facilities near the U.S.-Mexico border – in this case, a 1,600-bed facility for children in Carrizo Springs, Texas).

Pre-walkout, Justin Danhof, Esq. – the director of the National Center's Free Enterprise Project – had some advice for Wayfair's CEO:
There is a crisis at the southern border, and a bunch of far-left Wayfair employees want to shame the company's executives for doing their part to help improve conditions for migrant children.

These woke employees are planning to walk out of work over Wayfair's contract to sell $200,000 in furniture to a government contractor that operates shelters for migrant children. Wayfair should not cave to this internal shake-down.

Wayfair CEO Niraj Shah should allow these workers to walk out of they want, but hand them pink slips on the way out the door.
Wayfairians who signed a letter of protest about the planned sale said they were acting "from a place of concern and anger about the atrocities being committed at our southern border." Like a lack of beds? Well, their protests would seem to make them the source of the atrocity of discomfort.
So far, management is not giving in to their mob. Wayfair co-founder Steve Conine told protestors: "I don't have the answer you're going to want to hear. I don't think this is the correct channel to handle this particular issue."
Wayfair management released a statement that explained: "As a retailer, it is standard practice to fulfill orders for all customers, and we believe it is our business to sell to any customer who is acting within the laws of the countries which we operate. We believe all our stakeholders, employees, customers, investors and suppliers included are best served by our commitment to fulfill our orders."
Management was spurned when it offered to also make a $100,000 donation to the American Red Cross. This sum is allegedly more than the company would profit from the sale to BCFS. So the protestors are also against an act of charity that would achieve their goal of not profiting from the sale.
This is a welcome example of company leadership attending to business rather than becoming a muscle for the political left. Wayfair chose to remain neutral when confronted with a political demand. It's a rare thing these days – making it good to see Wayfair among them.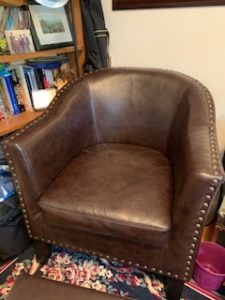 One of the reported demands made by woke Wayfairians was the creation of a "code of ethics" that would apparently give employees veto power over future sales so that they could "act in accordance with our values." It's unclear if that means, should Wayfair adopt the code, whether the company could fulfill orders for same-sex weddings or gender change parties that offend the beliefs of some employees.
I do have one complaint about Wayfair. I ordered a faux leather barrel chair for my office from them a few months ago. It's very nice. The problem is that it's also very comfortable. Too comfortable. I have to be vigilant that I don't nod off while working in it.
While I don't appreciate those who break our immigration laws, I do hope those who are now slated to use those products ordered from Wayfair are able to find comfort in them… for now.