03 Jul 2019

Nike Should Have "Held Their Ground" on Patriotic Show

So it is about the flag.

The liberal chattering class scolded the rest of us for being critical of failed professional football player Colin Kaepernick's kneeling during game-time observances of the national anthem. They said his protests on the field during the 2016-2017 NFL season was about more than a song or a flag.

In The Nation, Dave Zirin called it "willful ignorance" to think it was about the flag. He even alleged that "many in the mainstream media are being willfully obtuse in their headlines and reporting." But even Zirin couldn't put his finger on what exactly motivated the player protests that Kaepernick inspired. In his opinion, it was "police violence" and/or "racial inequity." John Brennan, an Obama Administration CIA director, decided Kaepernick was against "racial injustice." Brennan tweeted that Kaepernick knelt "not to disrespect our flag but to give meaning to the words of the preamble of our Constitution—'in order to form a more perfect union.'"

Did he though?

Brennan and Zirin made their assertions in 2018. It was two years earlier that Kaepernick clearly stated: "I am not going to stand up to show pride in a flag for a country that oppresses black people and people of color." That seems pretty clear. And he made his contempt for the flag even clearer when he was apparently able to single-handedly get Nike to possibly destroy an entire line of shoes because it featured the "Betsy Ross flag" with the 13 stars in a circle on each heel.

While the 50-star flag allegedly symbolized police violence, racial injustice/inequity and maybe even how Little Nas X not being recognized as a country singer, the flag on the shoe – which was a national flag between 1777 and 1795 – made Kaepernick think about when blacks were enslaved. This, by the way, was the flag at the time the Constitution was written an ratified. Did you know that, Mr. Brennan?

Is it the flag? In this case, yes it is.

And there could be a price to pay for Nike in that many people might not want to pay for Nike's products after their capitulation of Kaepernick. Plenty of folks weren't happy with Nike in 2018 when the company made Kaepernick the poster boy for their 30thanniversary of the "Just Do It" ad campaign This just opens old wounds and makes them deeper.

Already, many members of the National Center's Project 21 black leadership network spoke out against Nike's decision to scrap its patriotic shoe line over Kaepernick's complaint. In a press release, here's what some of them said: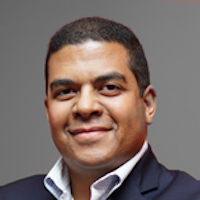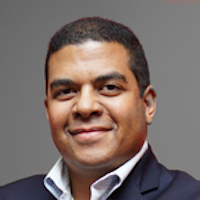 Adding to their voices is Project 21 member Richard Holt:
This is just another example of history gone wrong – a typical trope of the social justice warrior class.

The United States has spread democracy and freedom around the world since being founded in 1776.  Nike should have held their ground – celebrating American history.

Colin Kaepernick doesn't represent mainstream America, but you'd think Nike would know by now that the flag is an American staple. Without the people who made this flag, there would be no free country for Kaepernick to criticize nor a home base for the Nike company.

Kaepernick is just a loser. A flat-out loser who lost his NFL career and now wants to continue waging war on our cultural history and values.