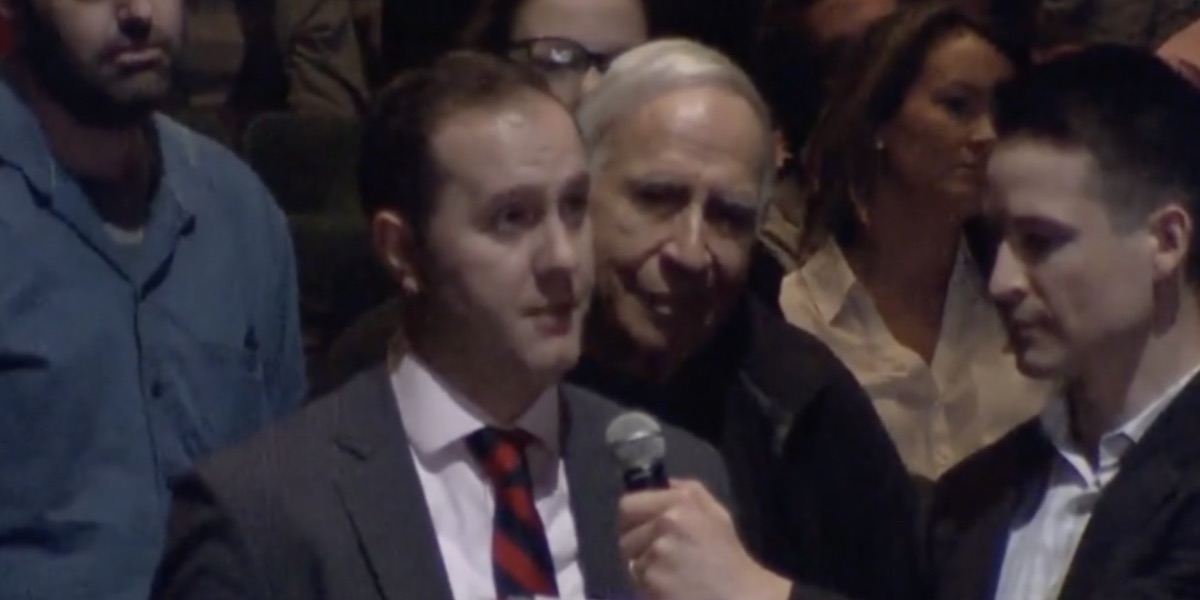 17 Jul 2019

FEP's Impressive Shareholder Season Profiled by Fox News

When the National Center's Free Enterprise Project (FEP) tried to gain passage of its shareholder proposal for "true board diversity" at the Facebook annual investor meeting, FEP's proposal — along with every other proposal opposed by the social media giant — was assured defeat due to the simple fact that Facebook co-founder and CEO Mark Zuckerberg personally owns a majority of the company's stock. What he says goes.

But the notion that companies should consider the political views of candidates for boards of directors – to ensure a diversity of thought that no gender or racial set-aside can offer – has fared much better elsewhere. In fact, the proposal has been accepted by a number of businesses.

As reported by Fox News, FEP's proposal was adopted by Walmart, Pepsi, Gap and CVS Health. This means FEP's true board diversity recommendations have become company policy without opposition from the current company leadership, and without having to face possible opposition from a liberal institutional investor advisory service that hypocritically came out against FEP's proposal this year.

This is real impact.

In the Fox News report, writer Joe Williams chronicles how Justin Danhof, Esq., and FEP "have helped turn the traditionally drama-free annual meetings into headline-grabbing affairs. Underscoring his efforts is a broader push among advocates to use the arcane proxy process for political reasons."

Explaining FEP's diversity proposal, Williams writes:
Danhof traversed the country this year to attend meetings for top firms like Apple, Disney, Starbucks, Pfizer, AT&T, Netflix and Facebook, hawking, among other things, his ideological board diversity proposal.

The push is in direct response to liberally-aligned groups, who have had success in advocating for measures to require firms to interview women and unrepresented minority candidates for open board seats, ones that Amazon, Facebook and others adopted.

While Danhof says he supports the ultimate goal of eliminating "group think," he sees the lack of differences in ideology among firm leadership as particularly troubling given how active corporate America is becoming in the national political discourse.

"They are refusing any even concept of adding a conservative to their board, adding someone that thinks differently from them from a political perspective," he said.
But this isn't the only way FEP has had an impact at these investor meetings. Justin has also employed a process of reverse-engineering left-wing proposals to achieve free-market results through his knowledge and manipulation of the proposal process:
[Justin] also uses the [Security and Exchange Commission's] guidelines to his advantage.

Under SEC rules, similar proposals are not allowed on one firm's proxy statement. By submitting his own measures first, Danhof can effectively block competing proposals from consideration.

Progressive advocates, for example, have long-pushed recommendations to try to force companies to disclose their political donations to trade groups and other entities, a tactic that Danhof says is intended to shame those who fund Republican-leaning organizations, like the U.S. Chamber of Commerce.

To beat the competition, Danhof instead called on the companies to tout their support for "pro-business" groups and educate investors on why those donations are important.

"I get most of my inspiration from the left," Danhof said. "It's a deliberative process that involves taking what the left did the prior year, doing a little bit of predictive modeling."
To read the entire Fox News article – "Amazon, Facebook, Other Top Companies Face Pressure From This Conservative Activist" – click here.