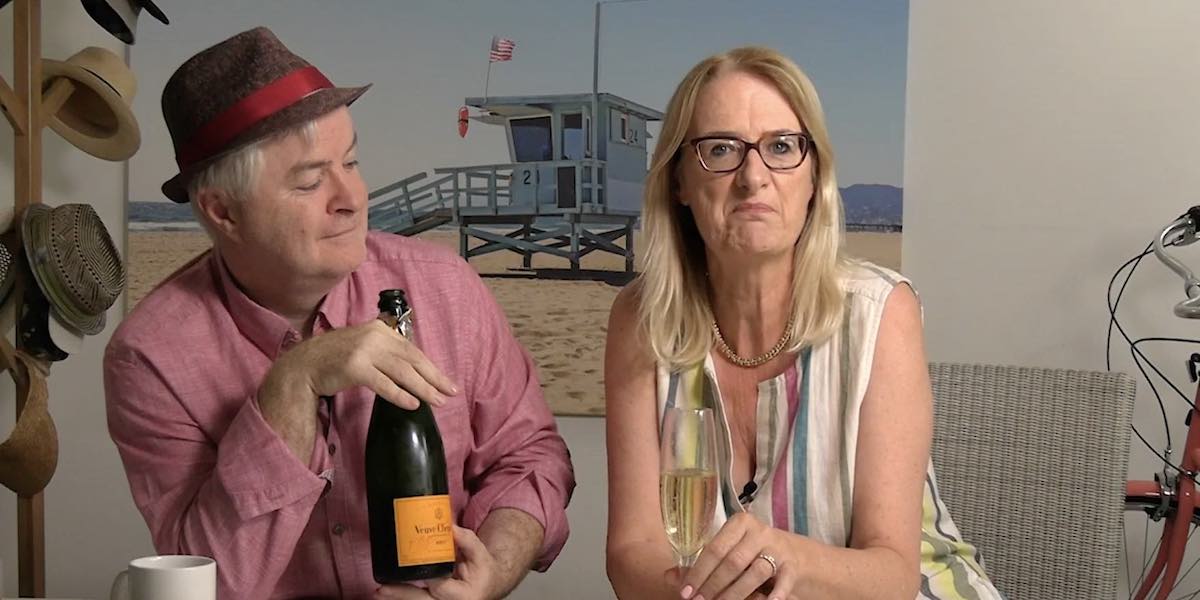 05 Aug 2019

New Podcast Examines Merger of Culture of Politics
Ann McElhinney and Phelim McAleer – the creative conservatives behind the motion picture "Gosnell: The Trial of America's Biggest Serial Killer," the documentaries "Fracknation" and "Not Evil Just Wrong" and the recent play "FBI Lovebirds: Undercover" – are entering the world of podcasting.
The first episode of the couple's new podcast – "The Ann and Phelim Scoop" – just dropped on Apple, Google, Spotify and other podcast services.
The hour-long, weekly podcast is full of their reviews, insights and stories about culture and politics – along with guest appearances by their feline friends Scaredy and Top.
In the first episode, here are a few things they covered:
Find out why the new movie "Once Upon a Time… in Hollywood" is "probably the most conservative movie of the year" because it shows the consequences of peoples' actions – particularly the hippies. The hosts also talk about critical bias against an older "great feel-good movie" by Eddie Murphy called "Mr. Church" that was savaged by critics while "average people adore[d]" it in Rotten Tomatoes reviews.
Learn, as the National Center's Free Enterprise Project helped expose last year, that the New York Times "bestseller" list is more "curated" than an actual indicator of sales and has thus downplayed the popularity of conservative authors .
Hear how left-wing documentarian Josh Fox, celebrated by the media, is having a hard start in crowdfunding his newest documentary effort. This poor performance would betray his grassroots reputation.
Get a critique of the books that universities are suggesting incoming freshmen read before coming to campus. Spoiler alert: they're heavy on social justice and non-existent on highlighting opportunity and innovation.
To subscribe to "The Ann and Phelim Scoop" – check out Apple Podcasts, Google Podcasts, Spotify and other distributors. To watch the podcast, go to their YouTube channel here.