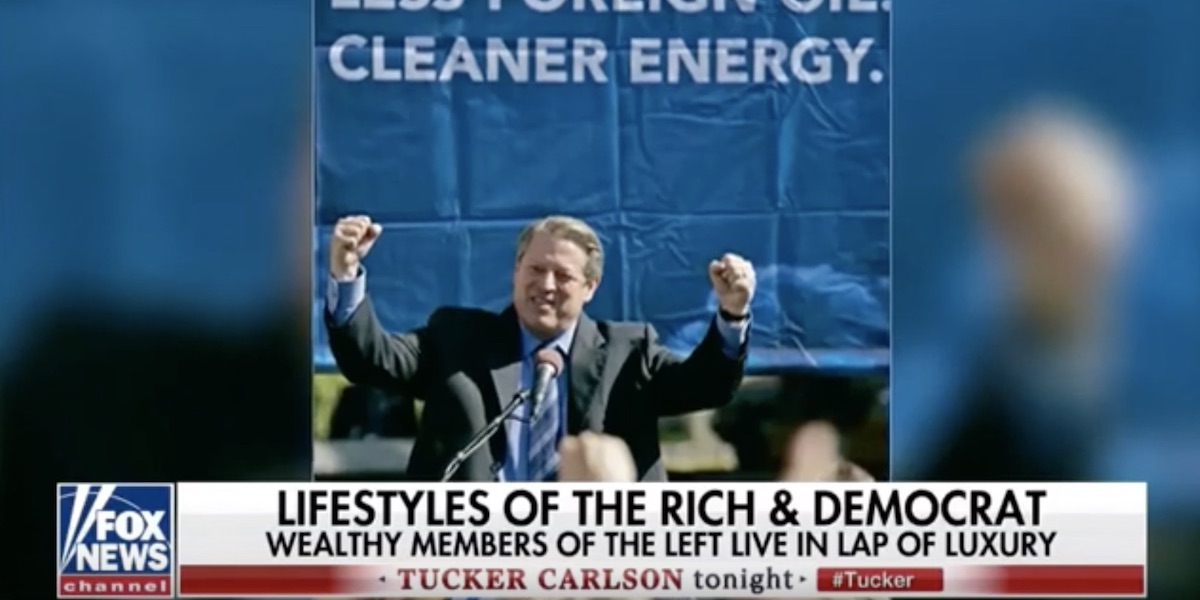 30 Aug 2019

Tucker: Al Gore's House Remembered as Obama Buys Beachfront Estate

Much has been said about the apparent hypocrisy of former President Barack Obama buying a vacation home on Martha's Vineyard that is estimated to be around 7,000 square feet in size and valued at around $15 million.

After all, this is the man who said in 2010, "I do think at a certain point you've made enough money," only to remark in 2018 that "I'm actually surprised by how much money I got."

Others are skeptical of his purchase of beachfront property when the world is supposed to suffer from catastrophic climate change in 12 years. Or 11 years. Or 18 months. Or maybe just 14 months!

Well, maybe it's alright since he is the one who said on the day he secured the presidential nomination that it was "the moment when the rise of the oceans began to slow and our planet began to heal." But he nonetheless did just jet to Sicily to hang with the elites who are still concerned about the environmental impact from the rest of us leaving our porch lights on overnight and not riding our bikes to work.

When he was boasting about his wealth in South Africa back in 2018, Obama did tell that crowd that "[t]here's only so big a house you can have." That seems to be debatable. As the Fox News Channel reported, Obama's new seaside estate is smaller than the Nashville home of former Vice President Al Gore.

And while correspondent Trace Gallagher could only speculate on the Obamas' future utility bills, he was able to shed some light on the kind of power Gore is using – thanks to a report from the National Center. He told host Tucker Carlson:
The former vice president's Nashville home is over 10,000 square feet.

In 2017, right before his documentary "An Inconvenient Sequel" opened, the National Center for Public Policy Research – a conservative think tank – estimated the vice president used 21 times more energy than the average American.

That's just in the Nashville home. They didn't figure on the other two [houses Gore owns].
That National Center report, "Al Gore's Inconvenient Reality," used information obtained from the Nashville Electric Service to determine that "Al Gore uses vastly more electricity at his home than the average American – a particularly inconvenient truth given his hypocritical calls for all Americans to reduce their home energy use." It found that "[a]fter the embarrassing revelations that his home wolfed down nearly 20 times more electricity than the average American household, Gore made updates in an effort to make his home more energy efficient." But report author and National Center Senior Fellow Drew Johnson noted: "Even those costly measures could not prevent his home energy consumption from rising even higher."