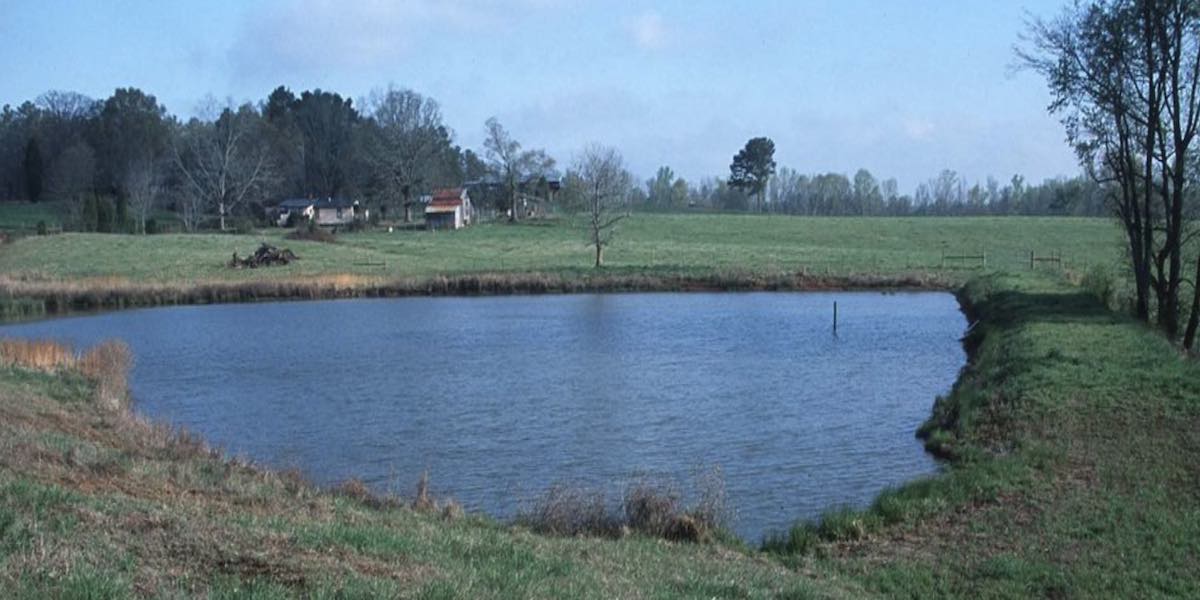 06 May 2021

Radical 30 X 30 Plan Will Ensure That This Land Will No Longer Be Your Land

Moving rapidly to transition the United States away from fossil fuels in the name of combatting climate change, the Biden administration is employing a mix of executive authority and legislative action to force the transformation.

While much attention is focused on which climate-related provisions ultimately make it into the administration's massive infrastructure bill, a little-noticed White House initiative launched a few days after the Biden Inauguration seeks to restrict the use of lands and waters—both public and private—to activities that serve the administration's green objectives.

The "30 x 30 Plan" is contained in Executive Order (EO) 14008, "Tackle the Climate Crisis at Home and Abroad, Create Jobs, and Restore Scientific Integrity Across the Federal Government," which was issued on Jan. 27. Section 216 of the EO calls on the United States to "achieve the goal of conserving at least 30 percent of our lands and waters by 2030."

In a Department of Interior fact sheet, the administration says "only 12 percent of lands are permanently protected," adding that the same holds true for 23 percent of the nation's waters. Exactly how these shares are to be expanded to 30percent remains a mystery, because the White House has provided scant details.

The EO instructed a slew of federal agencies to develop implementation strategies within 90 days, but when their 22-page report, "America the Beautiful," was released on May 6, it was largely limited to generalities about restoring biodiversity and tackling climate change.

Some of the language in the Biden plan appears to be taken from a 2019 report by the left-leaning Center for American Progress (CAP). CAP's report, "How Much Nature Should America Keep?," outlines how the United States can "thoughtfully, equitably, and justly protect 30 percent of its land and water." According to CAP (and now the Biden administration), 12 percent of the land is "currently protected in its natural state," which includes wilderness areas, National Parks, wildlife refuges, and private land conservation easements.

With the federal government, mostly through the Department of Interior's Bureau of Land Management, owning about 27 percent of the nation's land, this leaves a lot of federal land "unprotected," not to mention the remaining over 70 percent of land in private ownership or managed by state, local, and Tribal governments.
A Radical Vision
The origins of the 30 x 30 plan can be traced to the creation of the Wildlands Project in 1991. Dave Foreman, formerly with the Wilderness Society and founder of EarthFirst!, guided the project's fortunes in its early years, together with conservation biologists Michael Soule and Reed Noss. The Wildlands Project aimed to return 50 percent of the continental United States to a "natural" state.
Rooted in a school of thought known as Deep Ecology, which rejects the idea that some living things have greater value than others, the Wildlands Project called for establishing a system of core wilderness areas where human activity would be prohibited. Biological "corridors" would link the "core areas," serving as highways allowing nonhumans to pass from one to another. "Our goal is to create new political realities based on the needs of other species," Foreman told Science News in 1993.
Since renamed the Wildlands Network, the group has remained faithful to its founding agenda. On its website, the Wildlands Network says it seeks to "reconnect, restore, and rewild North America so that life—in all its diversity—can thrive." As an example of the kind of rewilding it would like to see, the Wildlands Network touts a recent report identifying a large swath of potential habitat for jaguar in the central mountains of Arizona and New Mexico.
What began three decades ago as musings on the outermost fringes of the environmental movement, now serves as a template for federal climate policies contained in a White House executive order. And true to Foreman's Wildlands vision, Biden's 30 x 30 would "create new political realities."
This has not escaped the attention of congressional representatives from districts and governors of states that would bear the brunt of what they fear is a massive federal land grab in the making.
In a March 16 letter to Biden, 64 members of the House Western Caucus expressed their concerns with the initiative. They pointed out that the federal government already manages 640 million acres of land (one million square miles), 90 percent of which is west of the Mississippi River.
"Western states will be disproportionately impacted by policies set in place to achieve the 30 by 30 goal, which we fear will impact revenues-derived and jobs that depend on multiple-use public lands," they wrote.
"Our lands and our waters must remain open to activities that support our rural economies and help us achieve our agriculture, timber, recreation, energy, and mineral needs," the lawmakers added.
Lest anyone have any doubts about the land-grabbing character of what the White House is undertaking, on Feb. 11, Scott de la Vega, Biden's then-acting secretary of the interior, revoked a Trump-era order requiring state and local governments to have a voice in federal land acquisitions within their jurisdictions.
With the consent of state and local officials eliminated, Washington bureaucrats, using money from the federal Land and Water Conservation Fund, can add to the already enormous federal estate.
Constitutional or Statutory Authority
Alarmed by what they fear is Washington's interference in state land-use decisions, governors from 15 states stretching from Alabama to Alaska have signed a letter of protest to the White House.
"[We] are not aware of any constitutional or statutory authority for the President, the U.S. Department of the Interior, the U.S. Department of Agriculture, or any other federal agency to set aside and permanently preserve 30 percent of all land and water in the United States," they wrote. "Nowhere in the laws of our nation is the authority delegated by Congress to the President or executive branch agencies to unilaterally change the policies governing land use in America."
"Obtaining the 30 percent goal would require your Administration to condemn or otherwise severely limit the current productive uses of such lands, infringing on the private property rights of our citizens and significantly harming our economies," they added.
Elsewhere in the executive order, the White House makes it clear that oil and gas development on federal land will be severely restricted. But, as the governors' letter points out, private lands containing farms, ranches, orchards, and out-of-favor natural resources, are also in the crosshairs, albeit in ways Biden officials have yet to lay out.
Of further concern are the words "at least" in the EO's goal of "conserving at least 30 percent of our lands and waters by 2030." The goalposts can always be moved, and there is nothing to keep the next goal from being 50 by 50.
"As a Wyomingite, I watched with horror the 'War on the West' by Carter, Clinton, and Obama, but Biden is outdoing them all with his plans that will destroy the ability of Wyoming, the other 11 western states, and Alaska to survive economically," says William Perry Pendley, who ran the Bureau of Land Management for President Trump. "But because Biden cannot reach his goal without private property elsewhere, we are all westerners now."
Bonner R. Cohen, Ph.D., is a senior fellow at the National Center for Public Policy Research. This was first published at The Epoch Times.