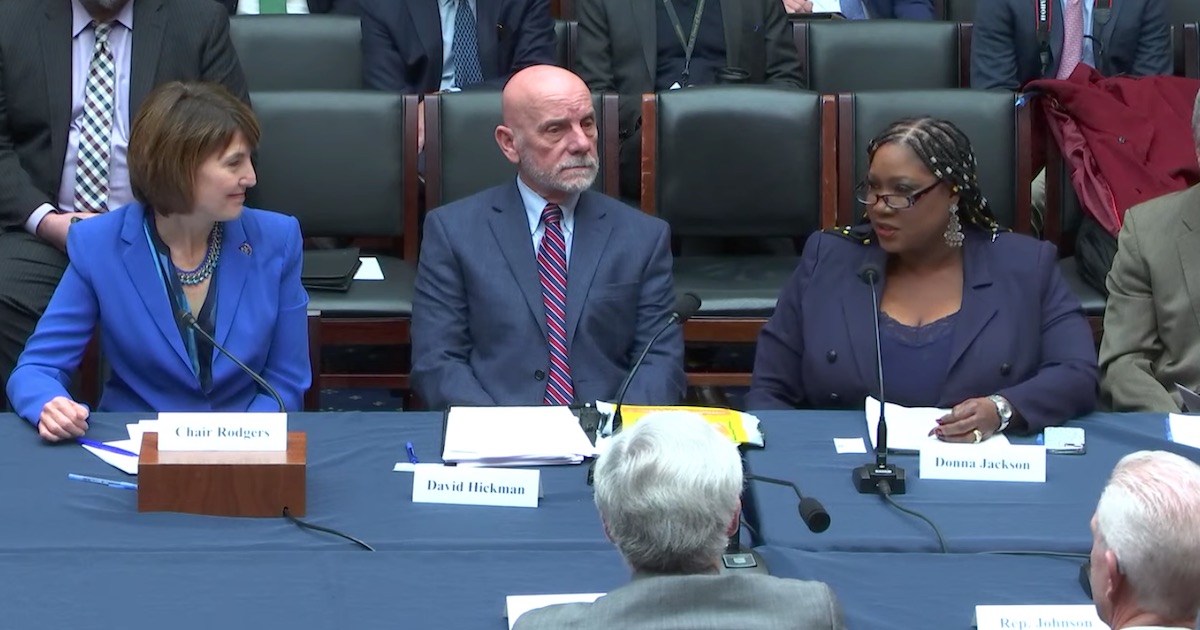 10 Jan 2023

Black Leadership Network Gives Congressional Testimony on Energy and Race
Minority Communities are Suffering Under the Green Energy Agenda
Washington, D.C. – Today Donna Jackson – the Director of Membership Development for Project 21, the black leadership network of the National Center for Public Policy Research – will deliver remarks to members of the U.S. House of Representatives Committee on Energy and Commerce highlighting the devastating effects the push to green energy is having on minority, and especially black, communities.
Escalating energy costs are tough on middle class Americans, but especially tough on families living paycheck to paycheck and striving to join the middle class. This is where black families and small business entrepreneurs find themselves under current energy policies promoted by the Biden Administration.
"The U.S. Energy Information Administration has some very useful statistics on the problem," Jackson says in her prepared remarks. "For example, it found that nearly one-third of households struggle to pay their energy bills, and that one-in-five report having to reduce or forego necessities like food or medicine in order to pay an energy bill. And, of course, these numbers are nearly double for low-income and minority households."
"But perhaps even more damaging than the immediate economic impact of sky-high electric and natural gas bills and expensive fill-ups at the gas pump are the barriers it creates to upward mobility," Jackson adds. "In so many ways, plentiful and affordable domestic energy is part of the ticket out of poverty and dependence. For example, we see the entrepreneurial spirit of the black community in many black-owned small businesses, but those businesses struggle and sometimes fail under the weight of expensive energy."
Donna Jackson's statement on behalf of Project 21 can be viewed here.
The event will be livestreamed here starting at 10:30am ET.
Donna's related appearance on One America News can be viewed here.
Project 21, a leading voice of black conservatives for over 25 years, is sponsored by the National Center for Public Policy Research. Its members have been quoted, interviewed or published over 50,000 times since the program was created in 1992. Contributions to the National Center are tax-deductible and greatly appreciated and may be earmarked exclusively for the use of Project 21.
Founded in 1982, the National Center for Public Policy Research is a non-partisan, free-market, independent conservative think-tank. Ninety-four percent of its support comes from some 60,000 individuals, less than four percent from foundations and less than two percent from corporations. Sign up for email updates here. Follow Project 21 on Twitter at @Project21News for general announcements. To be alerted to upcoming media appearances by Project 21 members, follow our media appearances Twitter account at @NCPPRMedia.