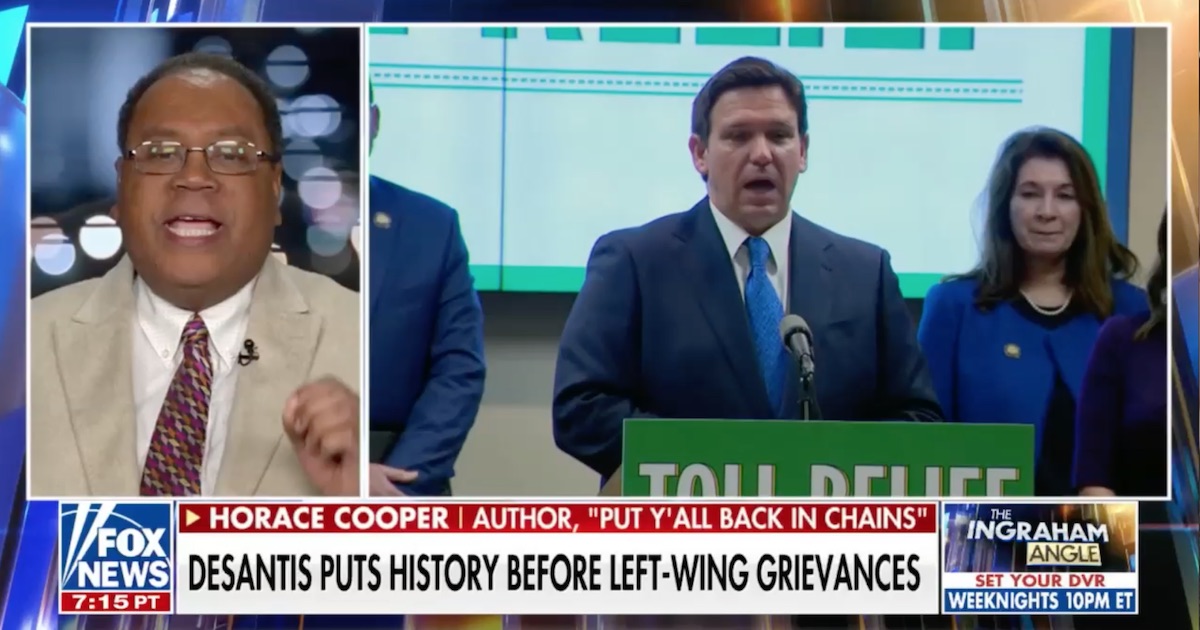 25 Jan 2023

Horace Cooper: Curriculums Focused on Black Studies, Queer Studies Are "Crippling" Students

On last night's episode of the Fox News Channel program "The Ingraham Angle," Project 21 Chairman Horace Cooper praised Florida Governor Ron DeSantis for controversially blocking an African American studies curriculum proposed for state public schools:
Left progressives… exploit division in America.

Black kids — like white kids and all the other kids in America — we need excellence. We need high standards. Gender studies, queer studies… actually will cripple our people when they're getting ready to enter the workforce. It will cripple their ability to get into a good college that could change their world.

Congratulations and thanks to Governor DeSantis for understanding: We need high standards. We've got to let the bigotry of low expectations move to the back of the political bus.