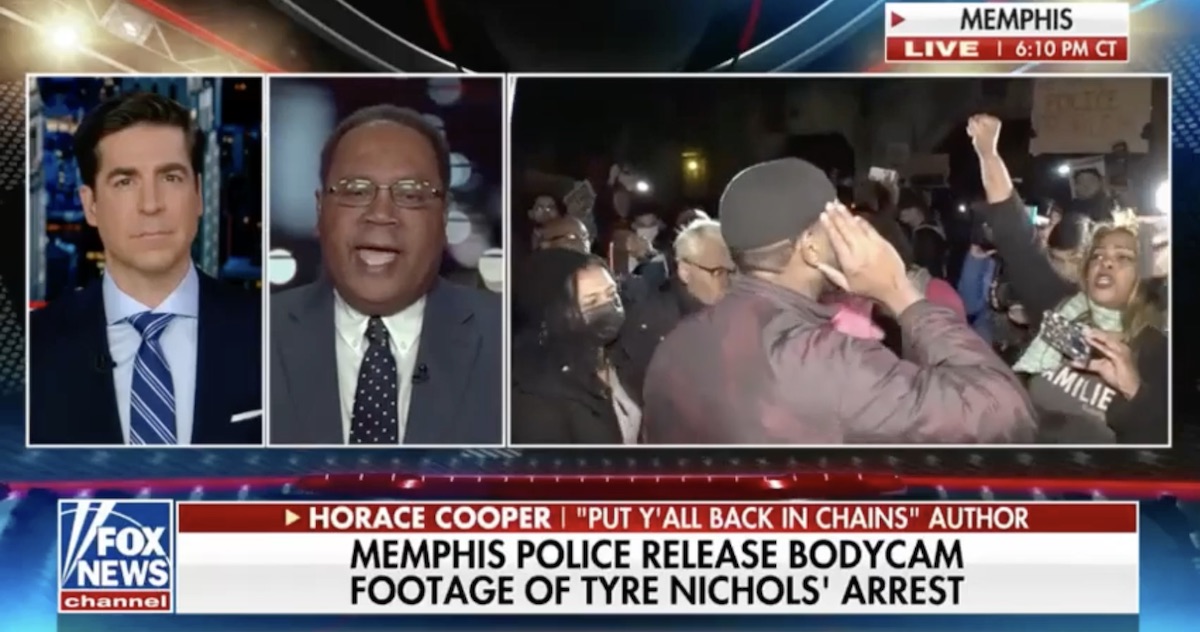 27 Jan 2023

Horace Cooper Slams the Timing of the Release of the Tyre Nichols Video

As Memphis authorities released footage tonight of Tyre Nichols' fatal interaction with police, Project 21 Chairman Horace Cooper slammed the timing of the video's release:
I of course would have handled this differently…. There was no reason that it needed to come out Friday night. If from a legal perspective it had been determined that this video needed to be released, you could pick 8 am — maybe even 7 am — on a Monday morning, and allow people a chance to have an orderly processing of this.

What has happened instead is that we've given people two things: One, time to print up flyers so that they can engage in the unlawful agitation that I fear we're going to see. And secondly, you have no natural end point because it's Friday night — whereas if you started this in the morning you might be able, by 10 or 11 am, to have people fully express themselves without it having to turn into something dangerous.