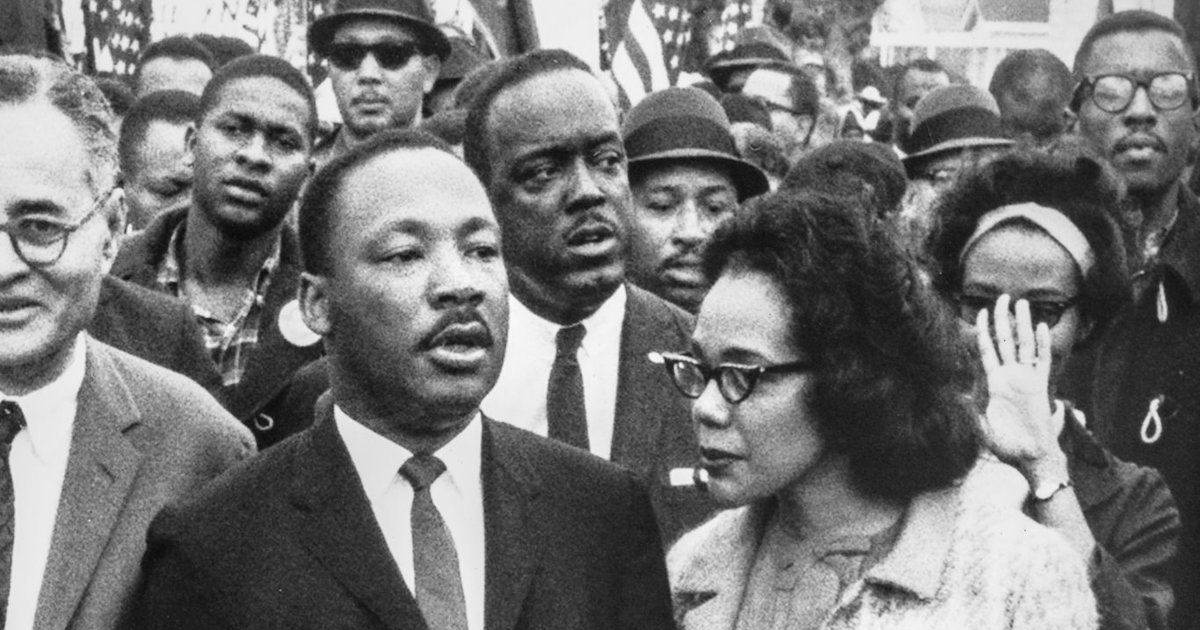 01 Feb 2023

Black History is American History
Civil Rights Leaders Fought for Equal Opportunity, Not Equal Outcomes, Say Project 21 Members
Washington, D.C. – At the beginning of our nation's month-long annual celebration of more than 400 years of black influence upon American history, members of the Project 21 black leadership network reflect on the tremendous strides made in civil rights. Yet, even with these advances, government-imposed regulations still often stand in the way of their ability for black citizens to fully realize the American Dream.
"Over the last year, the national debate has focused far more on the interests of the green and woke warriors rather than the kitchen table issues like job creation and lower energy costs," said Project 21 Director of Membership Donna Jackson. "As we celebrate Black History Month, we should hold our leaders accountable for embracing policies that prevent black Americans – all too often those on the bottom rung of the socio-economic ladder – from ascending to the middle class and above. The recommendations in Project 21's recently-released Blueprint for a Better Deal for Black America offers free market policy recommendations that, if enacted, would help blacks reach their full potential and achieve the American Dream."
As government regulations need reform, there is also much work to be done in the community due to growing concern over the way the vibrant history of blacks in America is currently portrayed.
"Black history celebrates events from our storied past. But I believe we must also look at the moments we did not bask in the brightest light," said Project 21 ambassador Martin Baker. "We must address the things that have brought shame to our culture, and then highlight the ways we have overcome them and continue to add to the legacy of black America. We cannot allow our history to be rewritten with initiatives like the '1619 Project' or critical race theory. We stand at a vital time to show black Americans that black history – the good and the bad – is American history."
"This February, we celebrate Black History Month and recognize the many incredible accomplishments of African Americans. Sadly, this year's theme from the Association for the Study of Negro Life and History (ASNLH) focuses on 'Black Resistance,'" said Project 21 ambassador Melanie Collette. "Rather than a celebration of true strength borne out by resistance over a centuries-long struggle against violence, segregation and discrimination, this theme serves as an unfortunate backdrop that detracts from how far we have come since the early days of America when such oppression was commonplace. Our nation's promising future is being threatened by those with a hateful agenda who weave critical race theory into our K-12 curriculum and spread historically-distorted facts through the '1619 Project.' We must stand together to protect both our present and upcoming generations from their divisive tactics."
"We went from being owned as someone's property to the Harlem Renaissance in a 50-year span," said Project 21 ambassador Patrina Mosley. "From the civil rights era of the 60s to our middle-class prosperity in the 80s to having black billionaires today, I see black history as an amazing story of triumph and perseverance when given equal opportunity. The lesson to learn from our history – America's history – is to not set winners and losers with faux equal outcomes, but to set the atmosphere for freedom and for equal opportunity for all."
"The black American experience is a story about triumph, success and liberation. Conversations during Black History Month can include more than slavery and a handful of milquetoast statements cherry-picked from Dr. Martin Luther King, Jr., speeches," said Project 21 ambassador Adrian Norman. "There is a rich history to be told, which ultimately connects all of us in some way. Black history is indeed American history. And this month should be a time to reflect on how America has moved closer to the lofty principles embedded in its founding, and to embrace unity rather than sow division."
"Black history is American history. It is no more or less important than the remembrance of all those who have made this nation so great," said Project 21 ambassador Mike Hill. "From the native inhabitants to all those who immigrated from every continent on this earth seeking freedom and opportunity, this land was made for us all. Let's study American history year-round and celebrate all of our contributions and achievements as a unified nation."
"We honor and pay tribute to the countless black leaders, activists and pioneers who have shaped our country and continue to inspire us today," said Project 21 ambassador Pastor James W. Jackson. "Their contributions and sacrifices should serve as a reminder of the power of perseverance and determination in the face of adversity. Let us all take time to reflect on the richness of black history, culture and traditions, and work towards creating a world that is truly just and equitable for all."
Project 21 recently released a second edition of its Blueprint for a Better Deal for Black America that contains 56 policy recommendations encompassing areas including criminal justice, education, health care and election integrity. To celebrate Black History Month, Project 21 members suggest policymakers would do well to take a closer look at the Blueprint as a means of helping to eliminate crippling government policies and to ensure true equity by making the American Dream attainable for all.
Project 21, a leading voice of black conservatives for over 25 years, is sponsored by the National Center for Public Policy Research. Its members have been quoted, interviewed or published over 50,000 times since the program was created in 1992. Contributions to the National Center are tax-deductible and greatly appreciated and may be earmarked exclusively for the use of Project 21.
Founded in 1982, the National Center for Public Policy Research is a non-partisan, free-market, independent conservative think-tank. Ninety-four percent of its support comes from some 60,000 individuals, less than four percent from foundations and less than two percent from corporations. Sign up for email updates here. Follow Project 21 on Twitter at @Project21News for general announcements. To be alerted to upcoming media appearances by Project 21 members, follow our media appearances Twitter account at @NCPPRMedia.
---
Below are additional quotes from Project 21 members.
Project 21 ambassador Emery McClendon:
Remember during this so-called Black History Month that it isn't the color of one's skin that has given people the ability to be successful and to do great things that changed their lives and the lives of those around them, or that made them people to be remembered or admired. It was an idea, an invention or an act of valor that made them heroes or gave them the ability to achieve the American Dream. Hard work, perseverance and action propelled them to victory.

Dreams that are sought after and fulfilled don't come in colors. They are well thought out and based upon effort. Good ideas or actions that bring about change are common to all people.

All history is human history. We should celebrate it as such. The only separation of history as being black or white should be the ink that is used to write it, and color of the pages on which it is recorded.
Project 21 ambassador Joe Mobley:
It's Black History Month, and I want everyone to focus on something that unites all the civil rights leaders, their allies and supporters—they showed true integrity. Integrity is not doing the right thing when no one is looking. That's easy. True integrity is doing the right thing when it's wildly unpopular and all eyes are on you. What will you do then? The brave men and women we call civil rights leaders took a courageous stand that was wildly unpopular, and all eyes were on them. Honor their sacrifice. Take whatever bold and courageous stand our time calls for.