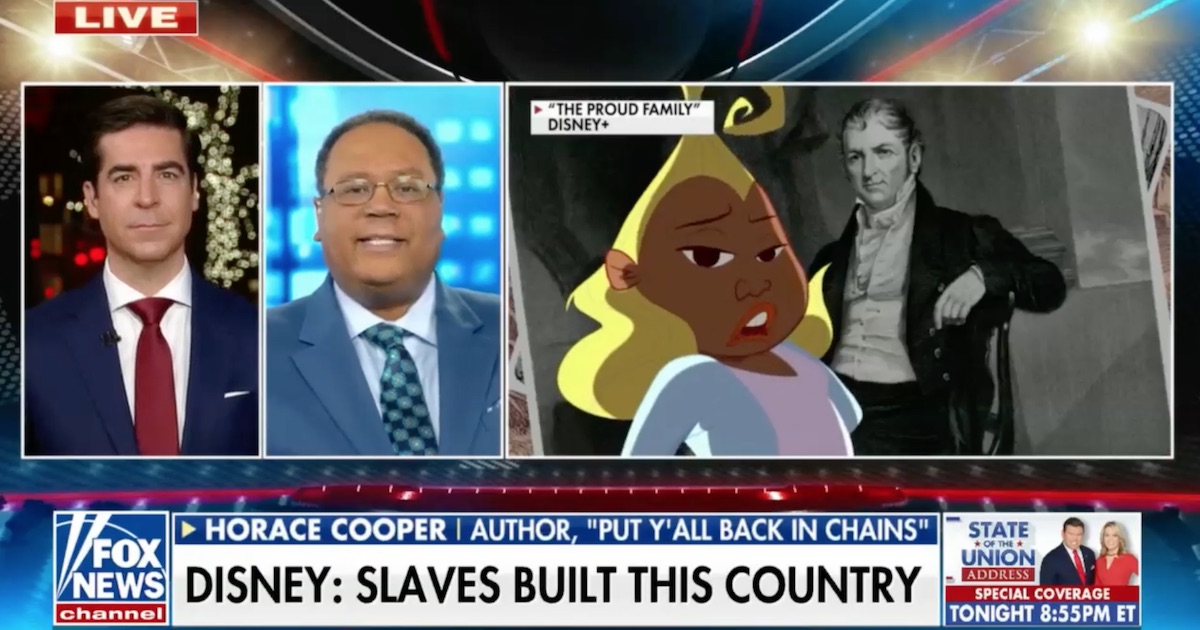 13 Feb 2023

Horace Cooper: We Need Reconciliation, Not Lies and Reparations

On the Fox News program "Jesse Watters Primetime," Project 21 Chairman Horace Cooper said the critical race theory (CRT) pushed by Disney+ cartoon "The Proud Family" is further dividing Americans:
The Civil War happened nearly 160 years ago. Have people who are trying to stir up animus and hostility not heard of "reconciliation?" That's what we did after the Germans committed atrocities, after the Japanese committed global atrocities. We buy Japanese products. We drive their cars. We drive German cars. We get along….

We need reconciliation, not lies, not telling us that the leaders that made this country and kept it together are the people we should blame….

As for reparations: One, it's unjustified, it doesn't follow law. But it's never going to happen because it would end the grift….  You just keep raising the amount so you never can actually reach a resolution.