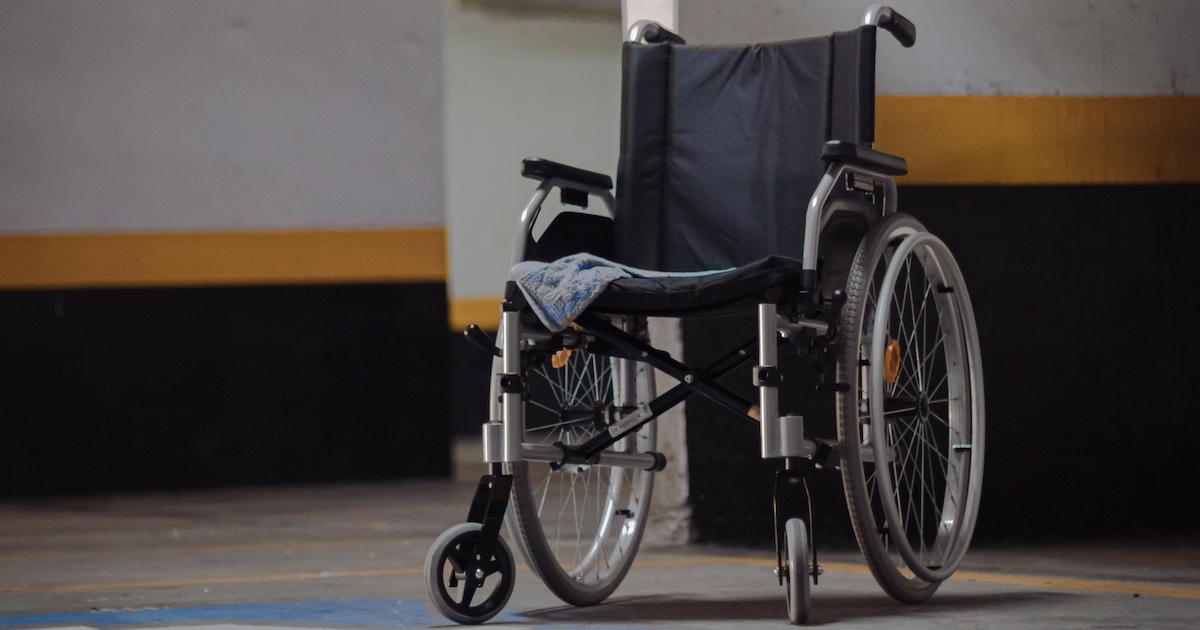 03 Mar 2023

Melissa Ortiz: Oh, the Places I Might Go!

A longtime lover of all things Dr. Seuss, one of my favorite books is "Oh, the Places You Will Go!" It is a popular gift for graduations and other milestone celebrations, but it resonates with me because it is all about traveling and adventure.

Travel is something that makes me happy, whether it's business related or just for adventure's sake. One of the things that makes travel exciting, possibly fun, even on the worst of days, is the unpredictability of it all.

Traveling with a disability is the ultimate adventure. While ADA and ACAA regulations have been in place for more than 30 years, they are not always followed. An accessible hotel room isn't guaranteed. Accessible bathrooms throughout a meeting facility are not a given. The airline travel itself can leave much to be desired. Covert and overt discrimination is abundant.

Recently I was returning to D.C. from a business trip in Florida when I experienced the nightmare scenario for all travelers who use motorized wheelchairs — there were no wheelchair accessible cabs available. The airlines graciously allowed me to book a later flight when I called to explain the problem. I then waited three more hours only to remain without a cab. Time was running short as I have to be at the airport three hours before takeoff so that I can check in at the desk, drop off my bags (I always check at least two because of the medical supplies I must travel with), make my way through security (always tedious with medical equipment such as a wheelchair!), and after giving my chair to the ground crew so it can be loaded, be helped onto the plane through the use of an aisle chair – it's a complicated operation akin to moving the Seventh Fleet.

Because time was of the essence, I chose to take the bus. My supportive boss, who had a rental car, took my luggage, and I began a 90-minute odyssey across Miami to the airport via public bus, a trip that should have taken 15 minutes via cab. Two busses, a metro and a people mover later, I found myself at the check in counter. After an argument with the counter agent about bags that contain medical supplies flying free of charge, I was off to security. Besides the amazing show of support from my boss, the best thing that happened from that point on was the quick thinking of a TSA agent who walked me through security, handling my carry-on luggage and getting me an expedited pat down so that I was on time for my flight. When I arrived at the gate, I was informed that I had been moved out of the bulkhead aisle seat, that I needed for ADA compliance reasons, to one where I knew my spinal bifida disability would prevent me from entering or exiting the seat without significant difficulty and pain.

They feigned willingness to switch it back but used all their persuasion techniques to get me to agree to stay where they wanted me seated. The gate agent couldn't fathom what a difference several inches of leg room or aisle access would make for me, and I was too exhausted to advocate effectively for myself.

As I boarded, I was able to see who was put in the seat I was supposed to have. It was a young man who had no visible need for the seat beyond his height. I was shocked by the airline's negligence. I was further shocked when no flight attendant offered to help me place my luggage in the overhead bin and told me instead that it would have to go under the seat in front of me, even if I had to put my feet on top of it, causing me further discomfort.

Halfway through the flight, I needed to use the restroom. Because I sit in bulkhead (except for this instance when I was three rows behind it), I use the restroom at the front of the plane. It's the safest for me to use as I can't walk long distances and the flight crew is usually hanging around in case I fall. In this instance, I was waiting patiently for the pilot to shut the cockpit door after returning from the restroom himself. As soon as I saw him do that, I rose as quickly as I could to make my way to the restroom. A first-class flight attendant who had his back to the cockpit door began screaming at me to take my seat immediately because the cockpit was unsecured. I didn't understand him at first and kept walking.

When I explained to him that I needed the bathroom, he said that if I had to use the bathroom I could walk to the back of the plane. When I tried to explain that I could not walk that far because of my disability, his response was that "he didn't give a damn." When I refused to move because I was desperate to use the facilities, he shoved a very full drink cart at me, missing me by inches and causing me to fall into the lap of the person in bulkhead seating which caused injury to my still-healing mastectomy site. After I was back in my seat, the flight attendant parked the cart in the aisle so I could not get to either restroom. He then came to my seat, stood over me, slinging his hands around and started shouting at me about FAA violations and that he had called the air marshals to meet me at the gate. Apparently I was to be arrested simply because I needed to use the bathroom. When I told him that the pilot had returned to the cockpit before I got up, he called me a liar. I reminded him that his back was to the cockpit door and that I could see it from where I was sitting. He got angrier. I calmly looked at him and told him that unless he could speak to me quietly and respectfully, that he needed to leave me alone. I refused to look at him again. He finally left.

When we landed at DCA, I was refused help with my carry-ons again until the ground crew came on board to retrieve me. Instead of being met by the promised Federal Air Marshals waiting to arrest me, I was greeted by a kind, mild mannered manager from the airline who asked me to explain what happened. After I explained my experience in detail, he told me that it had been reported as an FAA violation. During our conversation, several fellow passengers from first-class came over to tell the manager what they witnessed. Without exception they said that the flight attendant behaved aggressively and otherwise inappropriately towards me.

I didn't get to use the bathroom until I got home. By then, a shower was required to clean me up.

I wish I could tell you that all of this was a string of unfortunate, random occurrences. It isn't. People with disabilities are routinely discriminated against and treated improperly when traveling. My flights to and from Miami had been rearranged several times because of the size of my wheelchair, because of rides that didn't show up, because of … well, you get it.
The FAA and individual airlines must pay better attention to the existing guidelines and training of their employees on how to properly interact with people with all disabilities. People with disabilities should spend their money with airlines who do the best job taking care of their needs as travelers. Shareholders should require better behavior from the airlines they invest in. Making airline policies and other disability policies more effective is what the National Center for Public Policy's Able Americans program is working on to ensure that people with disabilities can live their best lives, unencumbered by government and corporate callousness.
Melissa Ortiz serves the National Center for Public Policy Research as the organization's Senior Advisor for the Able Americans Project. She identifies as a "happy warrior" and is enthusiastic about driving a dialogue between people living with disabilities or chronic illness and policy makers across the political spectrum, especially conservatives. She has worked in the classroom in Nashville, Tennessee and in the nonprofit sector in New York City and Washington, DC. She was honored to serve as President Trump's Commissioner of the Administration on Disabilities. The first female board member of The Conservative Caucus, one of the oldest conservative groups in existence, she currently resides in Washington, D.C. with her husband Tony and Service Dog Dachshund, Annie Oakley.
This was first published at American Thinker.