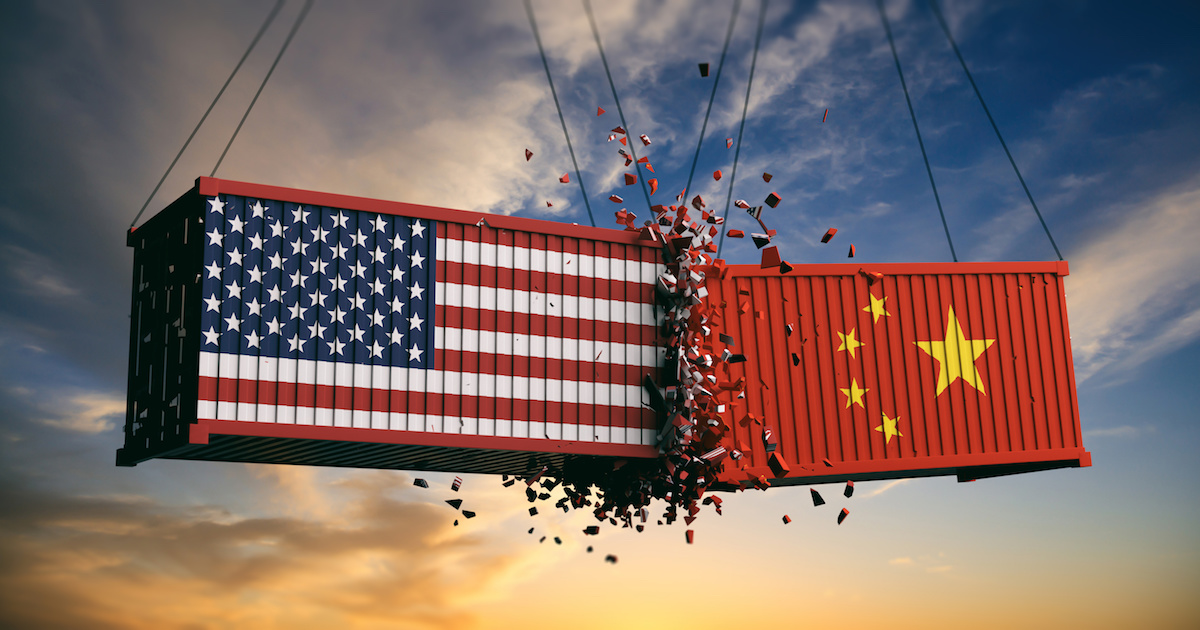 24 Apr 2023

Conservative Shareholder Activists Release Lineup of Proposals to Fight Woke Policies and Chinese Control Over U.S. Corporations

Washington, D.C. – Shareholder activists with the National Center for Public Policy Research's Free Enterprise Project (FEP) released their Proxy Navigator Annual Voter Guide today while they simultaneously announced plans to present proposals at several shareholder meetings this week – including Goldman Sachs, IBM and Kellogg's.

As shareholder meeting season heats up, FEP will present new types of proposals – including one that aims to raise awareness of a dangerous trend in corporate America to capitulate to demands made by the Chinese Communist Party (CCP).

"The IBM and Goldman Sachs proposals that will be presented this week highlight the hypocrisy of companies engaging in ESG virtue signaling while simultaneously engaging in business activities in China," said FEP Director Scott Shepard. "China is the world's largest greenhouse gas emitter, is committing genocide against ethnic minorities and is otherwise destabilizing the Indo-Pacific."

ESG stands for "environmental, social and governance," standards that often drive corporate agendas promoting woke investing and business decisions that conflict with a company's fiduciary responsibility to its investors.

"One of our most important proposals in years is for Goldman Sachs," added Shepard. "It highlights that the company conducts a significant amount of business in China, investing in companies through the Goldman Sachs ActiveBeta Emerging Markets Equity ETF (GEM), which has hundreds of millions of assets under management. GEM effectively funds the Chinese Communist Party's oppressive military companies. These include companies such as the China National Nuclear Corporation, which oversees its nuclear weapons program, and Dongfeng Motor Group, which builds tactical vehicles for the People's Liberation Army."

The proposal, if approved by Goldman Sachs shareholders, requires that the board of directors commission and publish a third-party review to determine whether the company's China-focused exchange-traded funds (ETFs) – firm-managed funds of stocks and bonds – align with its commitments that include its Statement on Human Rights and its Statement on Modern Slavery and Human Trafficking.

FEP's Proxy Navigator Annual Voter Guide provides deep dives into upcoming shareholder proposals, and complements the new Proxy Navigator app that will be released in the coming days. Together, they will educate investors on corporations that are acting against their fiduciary responsibilities in favor of woke policies that go against investor interests. The Proxy Navigator app will make it easier for investors to vote their proxies in accordance with their values.

More information about these proposals, as well as this week's other key shareholder meetings and proxy votes, can be found in FEP's weekly proxy votes newsletter.

The Free Enterprise Project's new Proxy Navigator Annual Voter Guide can be downloaded here.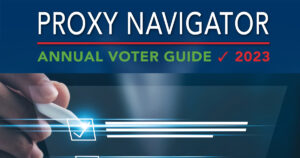 To be notified when the Proxy Navigator app is available, subscribe here.
About
The National Center for Public Policy Research, founded in 1982, is a non-partisan, free-market, independent conservative think-tank. Ninety-four percent of its support comes from individuals, less than four percent from foundations and less than two percent from corporations. It receives over 350,000 individual contributions a year from over 60,000 active recent contributors. Contributions are tax-deductible and may be earmarked for the Free Enterprise Project. Sign up for email updates at https://nationalcenter.org/subscribe/.
Follow us on Twitter at @FreeEntProject and @NationalCenter for general announcements. To be alerted to upcoming media appearances by National Center staff, follow our media appearances Twitter account at @NCPPRMedia.