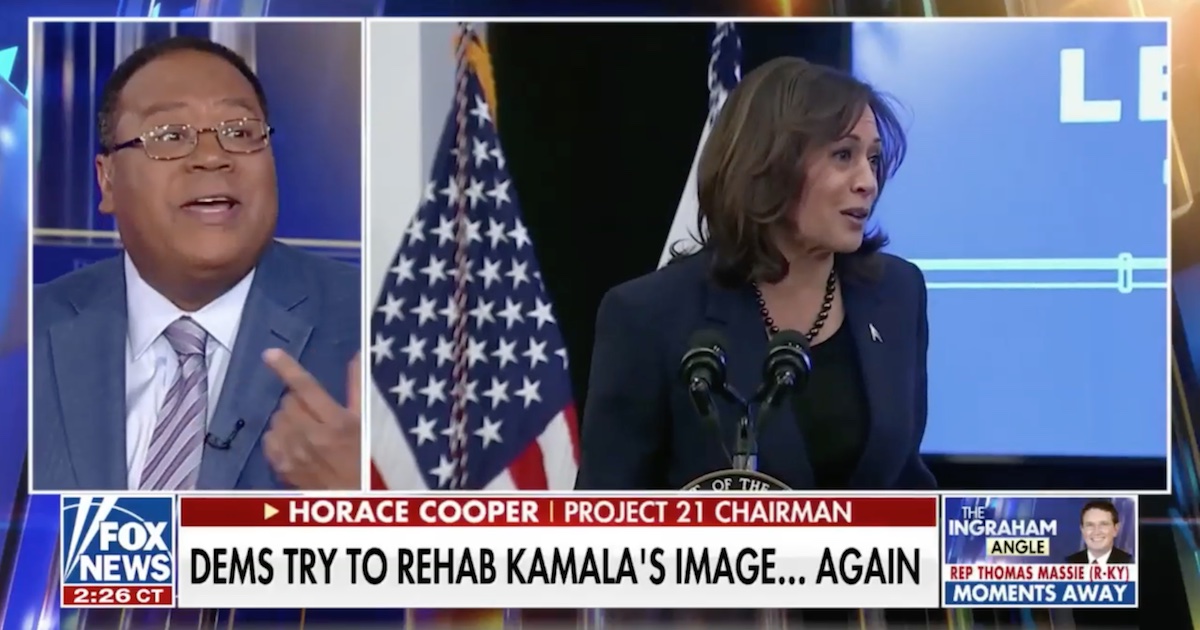 28 Apr 2023

Horace Cooper: Kamala Harris Is the Most Incompetent Vice President Ever

On the Fox News Channel program "The Ingraham Angle," Project 21 Chairman Horace Cooper and host Laura Ingraham marveled at the incompetence of Vice President Kamala Harris — and lamented that criticizing her publicly gets one labelled sexist and racist.

Horace said:
It's remarkable that this president is setting back the quality-and-talent perspective Americans have on blacks and on women. He has managed to pick some of the worst choices in very very critical positions….

What [leftists] shouldn't do is the shameful thing of saying if you and I see what is obvious for everyone to see — that this is the most incompetent vice president that this country has ever had — if we say that, that that's somehow anti-woman or anti-black.

This incompetent president has selected so many talentless people.  It's remarkable….

This president is heading into a reelection with some of the lowest approval numbers we have seen. But guess whose numbers are worse? Kamala Harris's!