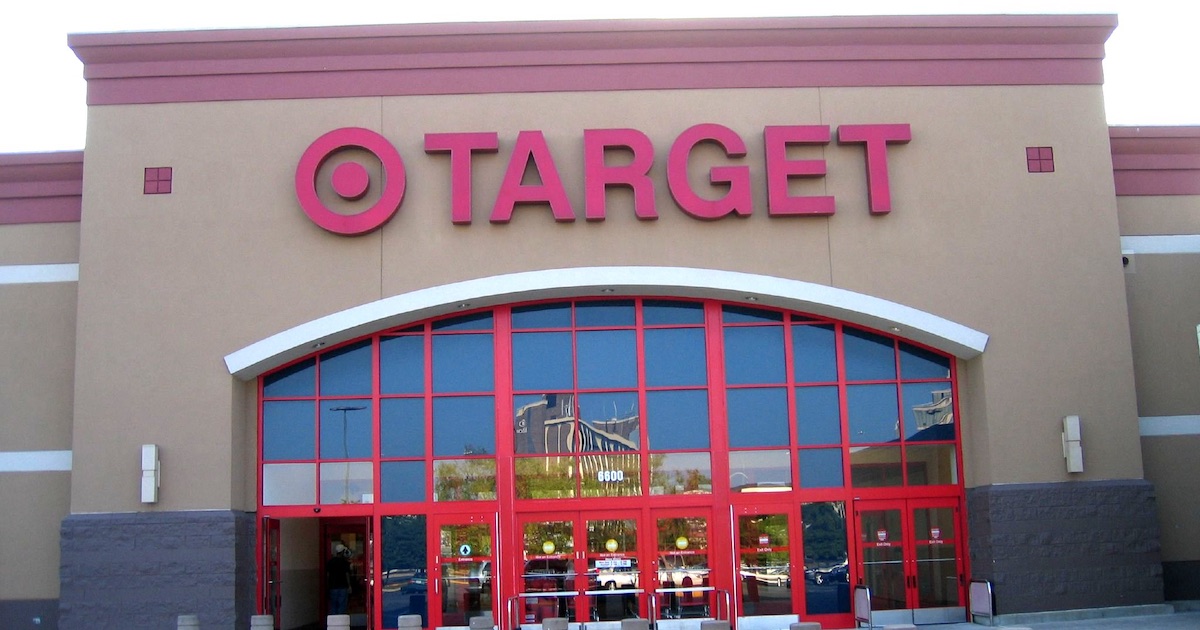 06 Jun 2023

Target Targeted by Shareholder Activists Over Radical LGBT Agenda

Washington, D.C. – The National Center for Public Policy Research (NCPPR) and its Free Enterprise Project (FEP) – shareholders in the chain store Target – served the big box retailer's leadership with a formal demand of corporate books and records related to its reckless promotion of LGBT products. NCPPR also seeks transparency regarding Target's radical LGBT political agenda that appears to have cost the corporation $12 billion in market value since May 2023. NCPPR is represented by the law firms of Boyden Gray & Associates and America First Legal.

NCPPR's letter contends that, while Target's Annual Report acknowledged their core customer base is made up of America's "families," it is evident that Target's board of directors and management team have bowed to woke leftists by recklessly embracing the radical agenda of the LGBT movement. In doing so, they appear to have ignored their fiduciary responsibility to their shareholders by entering the realm of political activism.

"Target's executives and directors must maximize the value of the company, not the visibility of their pet political positions," said FEP Director Scott Shepard. "When a profoundly partisan, wholly unnecessary move results in billions in value being sheared from a company, the CEO's response cannot be 'it's the right thing for society, and it's the great thing for our brand,' as it was here. Target's CEO Brian Cornell has admitted he's running the company into the ground on purpose for personal reasons. Shareholders must step in to stop him."

America First Legal President Stephen Miller added: "Target has formally acknowledged to its shareholders the significant financial risks that would come from eroding positive public perceptions of its brand. Yet Target went ahead and embraced the most radical and offensive excesses of anti-family, anti-child gender extremism: promoting products like 'tuck-friendly' bathing suits and Satanist-inspired clothing. The transgender agenda, as is well known and not disputed, holds that innocent children are trapped in the wrong body of the opposite sex – a purported malady for which the only 'treatment' is to chemically castrate, sterilize and surgical mutilate the child. This includes double mastectomies on healthy girls and puberty blockers and estrogen for healthy boys that will leave them sterile and sexually undeveloped for life."

In addition, "gender-affirming surgeries" in boys sometimes involve the physical removal of the penis to create a simulated vagina.

"For Target to voluntarily and aggressively associate itself with this movement is an act of sabotage against Target shareholders and a destroyer of value – especially for countless Americans for whom shares of Target are part of the pension funds, mutual funds and retirement accounts on which they depend," Miller noted.

About

The National Center for Public Policy Research, founded in 1982, is a non-partisan, free-market, independent conservative think-tank. Ninety-four percent of its support comes from individuals, less than four percent from foundations and less than two percent from corporations. It receives over 350,000 individual contributions a year from over 60,000 active recent contributors. Contributions are tax-deductible and may be earmarked for the Free Enterprise Project. Sign up for email updates at https://nationalcenter.org/subscribe/.

Follow us on Twitter at @FreeEntProject and @NationalCenter for general announcements. To be alerted to upcoming media appearances by National Center staff, follow our media appearances Twitter account at @NCPPRMedia.