02 Mar 2011

R. Dozier Gray of Project 21: Left Largely Silent on Libya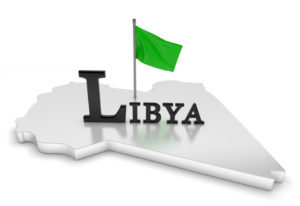 Project 21 member R. Dozier Gray authored a commentary published this week by Pajamas Media about the American left's failure to criticize the oppression of Libyans under dictator Muammar Gaddafi right now as they have criticized the U.S. government in the past.
In the commentary, "Freedom on the March?  No Thanks to the American Left," Gray points out many on the left have benefited from an association with the Gaddafi regime — including Jesse Jackson and Congressional Black Caucus member Representative Earl Hilliard (D-AL).
On the leftist double standard in general, Gray writes:
American leftists often seem to be on the hard side of the debate.
After investing so much in its accommodation, leftists struggled for rationale when the old Soviet bloc crumbled in the early 1990s.  The recent and continuing collapse of the Mideast's dictatorships exposes a similar trend. For 30 years, the left appeared to ignore human rights violations across the region — with the exception of Israel or actions by the United States.  Now?
Start with Muammar Gaddafi's dictatorship in Libya, where hundreds of Libyan protesters, if not thousands, have been mowed down by Gaddafi's henchmen.  For decades, those on the left have been both indirectly and directly supportive of Gaddafi's rule — sometimes even profiting by their association.
Ironically, this anti-American predilection shows leftists actually do have the ability to show outrage over Libya.  When President Reagan ordered the bombing of Libyan targets in 1986, in response to a Libyan terror attack on a German nightclub frequented by American military personnel, the left condemned the act as "immoral," for "seriously violating laws and norms governing international relations."
Alas, there hasn't been similar outcry regarding Libya's violent suppression of its protestors.  Nor was there similar outrage about Saddam Hussein's likely attempted genocide of Iraqi Kurds.  Nor, to be frank, did the left seem all too concerned with the spread of international terrorism — the rationale for that 1986 U.S. raid on Libya — or the victims in that German nightclub attack.
But when the U.S. shot down two Libyan jets over the Gulf of Sidra, a United Methodist official pronounced: "U.S. actions can only be seen as an attempt to isolate the Libyan claim in order to bully a weaker nation whose foreign policy supports causes not approved by the United States."  What does the church think now of the dictator bullying his own citizenry?
One has to wonder what the world would look like in 2011 if, over the past several decades, the left actually acted upon its alleged core principle of human rights.  What if they had sided with the political right against rogues like Gaddafi and Ali?  What would the world look like?
Gray's complete commentary can be found by clicking here.