11 Jan 2012

Project 21's Stacys Condemn Obama's Recess Appointments

On January 4, President Obama — whose official bio notes he was a constitutional scholar — decided the Senate was out of session long enough for his needs and claimed recess appointment authority to install Richard Cordray as the first director of the Consumer Financial Protection Bureau (a new bureaucracy created by the Dodd-Frank bill) and Sharon Block, Richard Griffin and Terrence F. Flynn to be board members of the National Labor Relations Board.

In a scathing critique of the action in the Washington Post, former attorney general Ed Meese and Todd Gaziano (a former Justice Department lawyer who advised previous presidents on recess appointments) wrote that "never before has a president purported to make a 'recess' appointment when the Senate is demonstrably not in recess.  This is a constitutional abuse of a high order."

As pointed out by senators and constitutional experts, a president has the ability to make recess appointments when the Senate is out of session for at least three days.  The Senate, however, was operating in a "pro forma" session and not technically in recess.  Nor did the Senate have the authority from the House of Representatives to be in recess — when Obama made the most recent appointments.

A former University of Chicago Law School lecturer on constitutional matters, as Obama was, should realize this creates an impediment to exercising recess appointment power.  But it appears that Obama picks and chooses the reasoning for his actions these days.  After all, the new way of doing business at the White House is "we can't wait."

The other branches of government appear to be a drag on this ambitious executive, but it doesn't mean Obama can ignore them and the rules.  As Meese and Gaziano point out:

The president and anyone else may object that the Senate is conducting "pro forma" sessions, but that does not render them constitutionally meaningless, as some have argued. In fact, the Senate did pass a bill during a supposedly "pro forma" session on Dec. 23, a matter the White House took notice of since the president signed the bill into law. The president cannot pick and choose when he deems a Senate session to be "real."

Surely, Obama wouldn't want to set a precedent that could be abused by a more conservative successor.  Or does he not care about anything but the here and now?

Senator Charles Grassley (R-IA), the ranking minority member of the Senate Judiciary Committee, says this move by Obama "upended years of Senate practice and more than 90 years of Justice Department precedent."  Grassley wrote in USA Today that he wants "a full accounting of his change in position" on the viability of recess appointments from when Obama was a senator (Obama opposed President George W. Bush's recess appointment of Ambassador John Bolton as United Nations ambassador in 2005 during a legitimate recess as "the wrong thing to do").  Meese and Gaziano say Obama should come clean about what — if any — advice he received from the Justice Department prior to making the January 4 appointments.  Grassley also suggested blocks on future Obama nominations in protest of Obama's January 4 appointment spree.
Project 21 spokeswoman Stacy Washington suggests doing more.  She suggests striking the funding for the CFPB, citing both the unconstitutional nature of the Cordray appointment and the unaccountable nature of the new bureaucracy.  She says:
Using a non-recess to make a recess appointment is absolutely outside of the bounds of the Constitution.  The Congress should refuse to fund this new and largely unaccountable appointment.  This is part and parcel of Obama's new strategy of moving ahead with his radical agenda while circumventing the will of Congress.  At first glance, it may appear Obama had no choice — but look again!  What we are seeing in action here is a complete absence of leadership.  Without the ability to lead in the House and Senate, the President resorts to political tactics.  In the end, it's the people of this country that lose.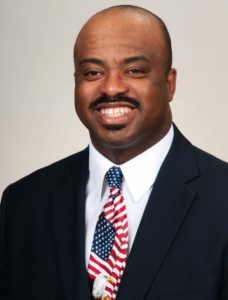 Stacy Swimp, another Project 21 spokesman, suggests a darker motivation.  He thinks that Obama is hedging his bets to compensate for his uncertain political future.  He notes:
In spite of the President's claim that his recent "recess appointments" are granted by the Constitution, constitutional scholars such as Berkeley's John Yoo and the University of Chicago's Richard Epstein beg to differ.
President Obama's intention might be to position both the NLRB and CFPB to perpetuate his agenda beyond his possible tenure and to maintain their ability to successfully facilitate big government politicians and enable the unauthorized and possibly unlawful regulatory abuses by executive agencies.
In the final analysis, Obama's appointments serve as not only a bold disregard of the powers granted to Congress, but indicate a unending commitment to undermining the constitutional principles of free enterprise and open and fair competition.  Through these NLRB appointments, for example, Obama has assured that — at least until 2013 — the NLRB is equipped to wage warfare against all who oppose unfair labor practices, forced unionism and economic exploitation of the American taxpayers.