07 Aug 2012

Project 21's Milton, Gibbs on Gabby Douglas Hair Heresy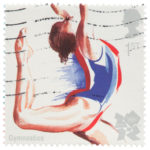 To his credit, Don Imus seems to be silent on the issue.
Overlooking her tremendous athletic achievement, there are some critics of U.S. Olympic gymnast Gabby Douglas who gave her virtually no time to bask in her gold medal glory before complaining that her hair did not live up to their exacting standards.
In one case, someone in the Twitterverse reportedly used the n-word — "nappy" — to describe Gabby's pony-tailed hair during competition.
"Unkempt" and "embarrassing" are other words that have been used to describe how Douglas looked on the mat.  Gabby's mother, Natalie Hawkins, told Fashioninsta.com about how a trainer downplayed the need for high fashion on the high beam.  Hawkins said: "I was trying to get her into a hair appointment and I wanted to move her training schedule around and [the trainer] said to me, 'She's beautiful.  You don't need to change her hair.  We need to focus on training.'"
Dominique Dawes — a member of the gold-medal-winning American gymnastics team in the 1996 Olympics (and now a Olympic commentator) — added: "As an athlete, you are not focused on your appearance or you're not going to make those achievements."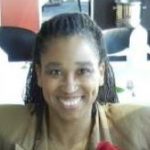 Project 21 member Djana Milton notes in a just-published New Visions Commentary that how Gabby Douglas looks is irrelevant to how she competes, acts and what her future holds for her.  Rather than focusing on Gabby's hair, Djana writes, people — especially young black girls — should want to emulate how she got to London:
At 16, Gabby Douglas is a world-class athlete who looks the part from her head to toe.  Her medal-winning performances to date are marvels of wonder — from sky-high, laid-out flips with twists to intricate bar and balance routines.
Most impressive of all, however, as with others of her caliber, is the mental fortitude Gabby demonstrates through setting difficult goals and achieving them.
Sometimes, in the course of taking the gymnastics world by storm, Gabby's hair gets a little messy.  Stray strands defy their barrettes, and her ponytail becomes saturated with sweat that is the expected product of physically exerting oneself at "flying squirrel" levels.
Those who focus on Gabby's hair miss the point of what she is accomplishing.  It should not be at all surprising that the young lady's hair isn't perfect much less stay in place at all.  The only thing Gabby needs from her hair when she steps onto a gymnastics mat is for it not to interfere with her acrobatics.  Remember Dorothy Hamill's famous bob at the 1976 Winter Olympics?
But more important than Gabby's medals is what life is likely to contain for her when her competitive days are over.  Although most of us are not privy to her long-terms goals, there are aspects of her future we can anticipate: She is unlikely to be a contributor to the 72 percent out of wedlock birth rate among black Americans, the nearly 50 percent high school dropout rate or the 29 percent of black female victims of domestic violence.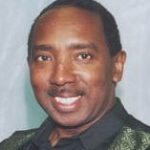 This sentiment — and a good portion of pride in Gabby's performance — was added by Project 21 member M.L. "Doc" Gibbs, who said in response to Djana's commentary:
I had not previously heard the comments about Gabby's hair from the cackle of condescending critics.  I love Gabby's qualities: sticking with a task to be the best she can be, sacrificing the immediate pleasures of teen life in the USA to pursue a world-class achievement of Olympian and — though not mentioned in Ms. Milton's piece — giving glory and praise to God.
Gabby Douglas, as the rearranged letters of her last name bear out, is USA GOLD.