13 Dec 2012

Racialist Writer Seeks to Sack RGIII, Fails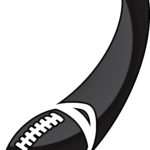 Is the Washington Redskins' new star quarterback Robert Griffin III — ubiquitously known as RGIII — legitimately black?
The 2011 Heisman Trophy winner from Baylor University — who justified his first-round draft pick (second pick overall) by becoming the first rookie player ever to rush for over 200 yards and five rushing touchdowns so far and has twice this season been the NFC Offensive Player of the Week, among other accomplishments — was dissed by former Detroit News sports columnist Rob Parker during the December 13 edition of ESPN's "First Take."
Parker questioned RGIII's racial authenticity.  Bringing RGIII's blackness into question, Parker asked his fellow show panelists: "Is he a brother, or is he a cornball brother?"
Among the evidence used to call RGIII's fealty to his race into question?  Parker asserted: "I keep hearing these things.  We all known he has a white fiancée.  There was all this talk about he's a Republican."
Parker continued: "He's not real.  OK, he's black, he kind of does the thing, but he's not really down with the cause."  Parker failed to elaborate on what the "cause" referred to.
After all, Parker implies this was the problem with Tiger Woods.  "Because we did find this out with Tiger Woods," he said.  "Tiger Woods was like, I've got black skin but don't call me black."
You know, Woods was being all cornball black.
It's certainly true that RGIII doesn't seem fixated about blackness — but he is all about the burgundy and gold of the Washington Redskins team colors.
On a special on the Comcast SportsNet channel, RGIII acknowledged but downplayed the fact that there are fans who admire him for being a black quarterback.  He told host Chick Hernandez:
I don't play too much into the color game, because I don't want to be the best African American quarterback, I want to be the best quarterback… Whoever I can go out every week and motivate to do better and to try to go after their dreams, I'm up for that.
Supporting RGIII and his post-racial play, member of the Project 21 black leadership network are speaking out against how Rob Parker is trying to reduce D.C.'s football phenomenon to more racial terms.
Project 21 member Hughey P. Newsome said:
Parker's comments are extremely disheartening, but they do reveal a truth.
Parker, like so many others, feels that blacks cannot support anything remotely conservative — in this case, the Republican Party.  His words reveal that so many can only see life through the lens of race, and that so many do not believe in the diversity of thought in the black community.  These are not the ideals for which we fought during the civil rights movement.  Worse yet, they are self-inflicted.
Demetrius Minor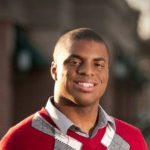 , another Project 21 member, added:
Rob Parker's arrogance and racial comments regarding Robert Griffith III continues to show how liberals invoke race at almost all times to elude from a substantive discussion.  The fact that the legitimacy of RGIII's skin tone is being discussed over his athletic ability is quite appalling and offensive.  We will continue to condemn this rhetoric and press forward to a time where race is no longer used as a chip on the shoulder.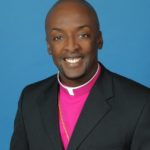 And Project 21 member Archbishop Council Nedd II, an ardent Redskins fan, noted:
Rob Parker needs a ticket to the Player Haters Ball from the old "Chappelle's Show."
People such as Parker need to get over this crab pot mentality, where blacks seem to continually feel the need to drag down a black American who gains notoriety.  The black community is the only group that does this.  Remember when Jesse Jackson criticized got caught on a hit mic complaining about Barack Obama "talking down" to the black community?
If an Italian-American does something of note, that's when they are considered most Italian.  When a Jewish person does something of note, that when they are most Jewish.  But the black community seems to be a community of haters.  When a black person gains some fame, the "community" quickly brands them a sellout.
RGIII has the potential to be best quarterback the NFL has ever seen.  RGIII is focused on his job and doing it well.  RGIII is not to be faulted for that, but rather applauded.
As for Rob Parker, he needs to stop being a hater and focus on his own career.