19 Dec 2013

Project 21 Members Talk Christmas Cheer and Jeers
As common as the sales in the stores and the wassail at the parties, the Christmas season inevitably generates protests against the holiday's religious underpinnings.
From the removal of Nativity scenes by the federal and local governments to schools banning the obvious trappings of the holiday, some people have taken to calling this secularization of the season the "war on Christmas."  It bothers some people enough that Texas passed a law protecting people who want to celebrate the traditional holidays.
Members of the National Center's Project 21 black leadership network have a myriad of opinions about the atheist and politically correct assault on outward displays of Christmas cheer.
Project 21 member Christopher Arps, for example, wonders if those against having a "Merry Christmas" have read the Constitution.  He sees no problem with crèches at city hall since there is no imposition of religion.  He says:
I'm no attorney, but I've never understood how Nativity scenes on government property or prayers at a high school graduation violate the so-called separation of church and state.
That separation, by the way, is not even in the Constitution.  The First Amendment of the Constitution says: "Congress shall make no law respecting an establishment of religion, or prohibiting free exercise thereof…"
How do these examples establish religion by law?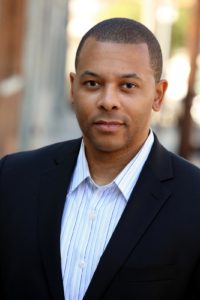 Talking about the atheist assault on Christmas in particular, Project 21 member Derryck Green — in a recently-published New Visions Commentary — said:
Wherever these innocent — and usually welcomed — Christian religious displays are found, there's often a bitter atheist complaining to local authorities and the media because public display of the baby Jesus in a manger offends their irreligious sensibilities…
It's also interesting that it's only the God worshipped by Christians with whom radical atheists really take issue.  They don't seem to have the same fervor for challenging Ramadan, Passover or Diwali.  Is it easier to bully those who believe in "turn(ing) the other cheek" than those more forceful in defending their beliefs?
I think there's more to it.  Atheists feel threatened because they have nothing to offer.  Religion, any religion, does.
Project 21 member Council Nedd II, the presiding bishop of the Episcopal Missionary Chuch, added in his own New Visions Commentary:
As a man of the cloth and a staunch defender of the Judeo-Christian faith that built our great nation, one thing that always bothers me is when atheists seek to deprive us of the true reason for the season — the birth of Jesus.
There are legal and physical attacks on public Nativity scenes, restrictions on religious aspects of holiday programs and even those who want to essentially ban the "Merry Christmas" greeting.  Atheists seem to come of out hiding as stockings and tinsel make their appearance — acting like Grinches wanting to steal our Christmas spirit.
I think it's a superiority complex on the part of atheists.  It's an affront to the faith that founded our nation and made it the great power it is today.  Yet this attack on our heritage appears every year like the first snow.
Project 21 member Demetrius Minor has a more optimistic perspective.  He says that no attack on Christmas or Christianity at this time or any other will score the mortal blow that critics seek.  Why?  Because people who are confident in their beliefs have nothing to fear from challenges.
In a commentary published by the Washington Times, Minor said:
There can truly be no war on Christmas. Even if the more mainstream guided individuals seek to secularize Christmas by omitting a religious phrase, it will never overwhelm the spirit of Christmas, which is displayed in actions, not mere words…
The best way to address the differences in how individuals choose to issue out Christmas greetings is to let each exercise their First Amendment rights in the manner they see fit.  If they say "Merry Christmas" or "Happy Holidays," we must all realize that is still a sharing of peace and goodwill towards men, which is what this holiday season represents.
If we were all confident in our beliefs and moral practices, nothing will offend us.