03 Mar 2014

Project 21 Members Predicted First Lady's Food Fanaticism

Celebrating the fourth anniversary of her "Let's Move!" kid nutrition and fitness regulatory crusade, First Lady Michelle Obama used last week as a springboard from which she launched more new ways to further regulate away Americans' food freedom.

This sort of nanny state parochialism has never gone over well with members of the National Center's Project 21 black leadership network.  In fact, they saw much of this coming from a mile away, and have warned against such radicalism.

Obama, in one instance, while heralding the unveiling of a new content-labeling regime possibly affecting over 700,000 food products – an action that could cost billions – had the audacity to belittle the shopping powers of the American family.  In suggesting that it's too difficult for discerning shoppers to understand current food labels, Obama condescendingly suggested:

But unless you had a thesaurus, a calculator, a microscope or a degree in nutrition, you were out of luck.  So you felt defeated, and you just gave up and went back to buying the same stuff you always buy.

And that's a familiar scenario for far too many families and parents trying to do the right thing for their kids – and it's simply not acceptable.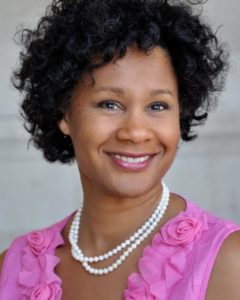 Project 21 co-chairman Cherylyn Harley LeBon, a working mother who is largely responsible for the meals for her husband and two small children, previously wrote about how nanny state prerogatives for fresh and local offerings, and a demonization of processed, frozen and canned items, can create new hassles and undue burdens for heads of household without the luxury of a lot of time or money to spare.
Responding to pressures by food activists "to purchase 'locally grown' products or 'eat fresh,'" Cherylyn wrote in a New Visions Commentary in March of 2013 that "a one-size-fits-all approach to eating is simply not financially feasible, nor is it physically possible for many Americans."
Cherylyn added:
[T]he last thing on any mother's mind is likely having to make another stop at the farmers' market for fresh vegetables.  For many obvious reasons, the produce section of their neighborhood grocery chain is the best option.
Although elitists foodies will probably beg to differ, another healthy and affordable option for families is to browse the frozen food section in a local grocery store…
Similarly, I am a big fan of eating fresh and healthy meals.  But every family must define "fresh" and "healthy" for their family.
Back in May of 2012, responding to the assault on government-approved lean finely-textured beef – dubbed "pink slime" by its critics – Cherylyn responded in another New Visions Commentary that the campaign against the meat mixture ignores its cost and nutritional benefits:
Grocers and meat processors can appropriately label their hamburger and allow families to make their own decisions.  If we allow the food elitists to define the narrative, it may be the consumers who are left without a choice and with fewer options and higher prices.
Also last week, Obama discussed additional federal standards for food at government-run schools.  One of the main features of the new Department of Agriculture edicts is a ban on drink vending machines from beverage makers such as Coca-Cola and Pepsi spotlighting their own flagship carbonated beverages.
In hyping the new rules – which have not yet been finalized – Obama crowed: "We need veggies to make our bodies efficient.  Roll my chicken in a wrap and don't jam it in a nugget."
As if she knew in advance, Project 21 Robin Carter-Martin was nonetheless sharply criticized by liberal critics – including one member of Congress – on the PBS program "To The Contrary" when discussing Obama's initial foray into food restrictions back in March of 2010.  While not brazenly opposed to the Obama initiative at the time, Robin was wary of the federal government someday regulating to such a degree that it overrode school district decisions and even her own choices for what was packed in her kids' lunches.
While Obama Administration orders still do not officially micromanage schoolkids' lunches – homemade or provided by schools – cases of overzealous administrators manhandling meals have been reported.
And it's obvious from this video clip of the program that this level of intervention was not anticipated by Robin's counterparts – particularly congressional Delegate Eleanor Holmes Norton (D-DC), who told Martin that "the federal government… can't say to the local school board what they have to put in their vending machines."