06 Mar 2014

Black Conservatives Discuss Barack's Budget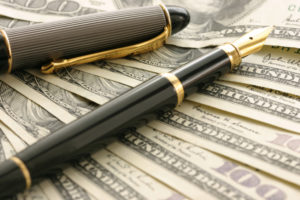 Many reports about President Obama's proposed budget for the 2015 fiscal year suggest that it is more of a stunt meant to affect the outcome of the 2014 mid-term elections than the fulfillment of a solemn constitutional obligation.
At nearly $4 trillion in size, the Obama budget released earlier this week increases federal spending by around $56 billion.
It's a populist strategy rooted in class warfare.  It will more likely divide Americans than a tool for uniting the nation.
While Obama calls it "a road map for creating jobs, with good wages and expanding opportunities…," Representative Paul Ryan (R-WI) — the chairman of the House Budget Committee — said the budget isn't serious and it "a campaign brochure."  Speaker of the House John Boehner (R-OH) called it Obama's "most irresponsible budget yet."
According to an analysis by the Heritage Foundation, the Obama budget busts the caps meant to restrain spending while most of the cuts will be borne by the military.  There are increased allocations to sustain the welfare state, and more burdens are put upon America's earners.
Members of the National Center's Project 21 [https://nationalcenter.org/P21Index.html] black leadership network are also talking about the prospects of the Obama budget proposal and the political ends they feel it was written to achieve.
Project 21 member Hughey Newsome, for instance, a financial analyst and a regular columnist for the Daily Caller web site, said:
It is clear that President Obama has chosen the partisan path over attempting for bipartisanship with his latest budget proposal.
With a $1.8 billion tax increase, cuts to the military and no serious attempt to curb the effect of entitlements, it is clear that the President is de-prioritizing agenda items that are responsible and important in order to make room for items that are important to his party's base.  One example of this is an increase in the Earned Income Tax Credit.
It is disappointing that the President has chosen this route, making an agreement both sides can agree upon more difficult to reach.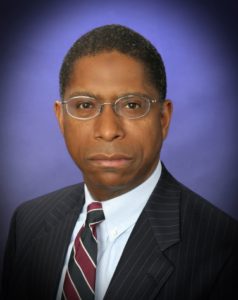 Project 21 member Dr. B.B. Robinson, the founder of BlackEconomics.org web site, who feels the budget does nothing to deal with increasing debt, added:
The Obama budget proposes a front-loaded and intricate maze of programs called the "Opportunity, Growth and Security Initiative," which is heavily weighted toward the future.
While the budget does include programs designed to address current adverse conditions faced by the working poor, these programs are relatively small and secondary.
As for the long-run, assuming that underlying economic assumptions hold, the fact remains that the nation will begin to spend more on net interest payments — debt service — in 2020 than on discretionary defense or nondefense programs.
photo credit: iStockPhoto