26 Mar 2014

Project 21's LeBon Recaps Supreme Court ObamaCare Challenge
Yesterday, the U.S. Supreme Court heard arguments in the combined cases of Hobby Lobby and Conestoga Wood — family-owned businesses challenging ObamaCare's contraceptive mandate under the auspices of free exercise of religion and the Religious Freedom Restoration Act (passed overwhelmingly and signed into law by President Bill Clinton in 1993).
Hobby Lobby won their case to be free not to provide certain contraceptives despite ObamaCare requirements in the 10th Circuit Court of Appeals.  Conestoga Wood lost their case in the 3rd Circuit.  A ruling by the Supreme Court is expected before the end of June.
The female justices of the Court's liberal wing were highly critical of the argument that privately-owned businesses should be allowed to operate under the same exemption the Obama Administration already created for faith-based non-profits and religious institutions.  The RFRA demands the government have a compelling interest to impose restrictions of religious expression and that any impositions create as little burden as possible to those who are aggrieved.
Conservative justices sought to find out from the lawyers on both sides how full contraceptive coverage might be obtained without forcing employers who object on faith-based grounds to do so directly.  Hobby Lobby, for instance, only opposes funding certain forms of contraception believed to end an unborn baby's life and does not seek to fully overturn the mandate.
For more analysis of yesterday's arguments, please see Amy Ridenour's blog post on the proceedings as well as a commentary on the case published earlier this year to learn more about the case in general.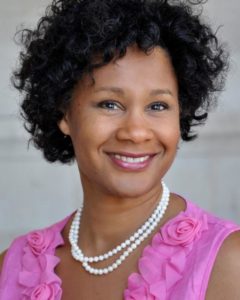 As the justices begin to consider a ruling and craft opinions on the case, Project 21 co-chairman Cherylyn Harley LeBon — a former senior counsel for the U.S. Senate Judiciary Committee — said:
For me, as woman and a mother, I believe that the most important issue to convey to people in the Hobby Lobby case is that no one in this case is denying women the freedom to make choices about birth control.
No one is denying a choice — not Hobby Lobby nor the Green family who own the company.  Neither is anyone else, for that matter.
At the same time, no one should deny religious believers the freedom not to be involved in other people's choices in a way that would violate their beliefs.  The Green family, for example, does not object to 16 out of 20 FDA-approved contraceptives.  They object to four.  They believe these contraceptives are abortifacients and, therefore, terminate life.
The freedom to access birth control isn't dependent on whether someone's employer is paying for it.  All Americans have Second Amendment protections regarding the right to bear arms, but these rights are not dependent on an employer buying a gun for them.
Sadly, Justice Kagan got it wrong during yesterday's arguments when she said, women are "quite tangibly harmed" when employers don't provide contraceptive coverage.
It seems as though Kagan misunderstands the Green family's intentions.
photo credit: iStockPhoto