01 Apr 2014

Ballot Protection Law in North Carolina Increases Minority, Liberal Voter Registration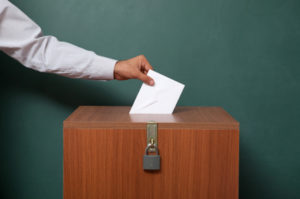 When states consider and implement voter ID laws, the usual complaint from the left is that requiring someone to have valid government-issued proof of identification disfranchises minorities, the old and young as well as those who are generally thought to support liberal candidates and causes.
If such allegations are to be believed, it now must be noted that lawmakers in the North Carolina state legislature did a pretty poor job of trying to suppress the vote in the Tar Heel State.
According to statistics culled from the North Carolina Board of Elections and reported by the non-partisan North Carolina Center for Voter Education, it's exactly these allegedly aggrieved groups who are taking the most advantage of the new law's offer of a free valid voter ID for those who need one.
In the first quarter of 2014 (with reporting ending on 3/20), 260 North Carolina voters made the trip to a Department of Motor Vehicles office and got an ID at no cost.  North Carolina's voter ID requirement will not be enforced until 2016, but those showing up without proper proof of person at the polls this coming November will be warned about the requirements of the new law that will be in effect the next time they vote.
Of those who are now newly-armed with an ID and ready to vote, 62 percent are black.  Only three percent of these people are over 65, but 34 percent are between the ages of 18 and 29 (unlike with ObamaCare, they cannot vote on their parents' identification).
Among the newly law-abiding registered voters who sought — and obtained — free state-issued ID, 31 percent classified themselves as independent voters.  Only 12 percent said they were Republican and two percent claimed to be Libertarian.  The largest group of partisan voters to receive ID that will allow them unfettered access to the polls in 2016 were self-declared Democrats.
And, of those who received a free ID, 87 percent were not previously registered to vote and used the same visit to register (meaning that likely less that 13 percent of the people were previously going to the polls without the benefit of ID).
So, after all the bluster, it would seem that the voter ID provisions in North Carolina are successfully helping those who were supposed to be rendered helpless by the law.  If the proponents of the alleged powerless wanted to continue this promising trend of making sure that every vote will count in 2016 and beyond, they'd spend less on lobbying against voter ID and focus more on providing the means for those who need it to get to the DMV and get their free ID.
The head of the state's NAACP, for instance, recently hosted a major rally in the state capital of Raleigh that was, in part, to protest against North Carolina's voter ID rules (yet the NAACP asked participants to bring their IDs).  Reverend William Barber's "Moral Monday" protests are supposed to be a regular fixture in the leftist campaign against ballot box safeguards.
Imagine the progress that could be made if the resources on these negative events could be channeled into the positive change of getting valid ID for North Carolina residents who continue to lack such a basic tool of the modern world.  Think of the larger impact beyond just voting — such as travel and banking — that could be opened up to these people by working with the rules instead of against them.
Leaders of the National Center's Project 21 black leadership network are applauding this welcome news about how this voter ID law is benefiting the population of North Carolina.  In a deep southern state, they note, it's good to see that the Obama Justice Department in particular is being shown to be off the mark on their wild claims of voter suppression.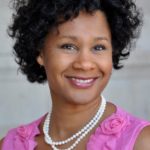 Project 21 co-chairman Cherylyn Harley LeBon, a former senior counsel with the U.S. Senate Judiciary Committee, said:
A well-crafted voter ID law protects the sanctity of the ballot while encouraging participation in the electoral process.  The North Carolina law, according to state officials and non-partisan observers, appears to be doing just that service.
There will always be people on the fringes of society who will refuse to comply, but we cannot let those random elements be co-opted to open the door to fraud that robs law-abiding voters of their voice.
The Obama Administration, for instance, wants to suppress polling place protections by seemingly any means necessary.  But North Carolina's progress is proof that Attorney General Eric Holder's animus for voter protections statutes is wrong and the Justice Department's procedures are counter-productive.
Project 21 co-chairman Horace Cooper, a former congressional leadership staffer and former professor of constitutional law, is the author of "Victims of Voter Fraud: Poor and Disadvantaged are Most Likely to Have Their Vote Stolen," which pointed out in 2012 that voter ID laws increase black voter turnout and safeguard everyone's vote.  He added:
The evidence continues to show that voter ID laws do not prevent legitimate voters from having access to the ballot.  In fact, they operate like a welcome sign — providing encouragement to American voters that their votes will count and that they won't be displaced by cheaters and frauds.
North Carolina, like many other states, shows a similar pattern of anti-fraud measures like voter ID that serve to increase voter participation and not decrease it.
photo credit: iStockPhoto