04 Jun 2014

More Black Conservatives Speak on VA Scandal

As the scandal over the quality of veterans' health care provided by the government continues to simmer, more members of the National Center's Project 21 black leadership network who have served their country are speaking out about the bureaucratic abuses of veteran benefits.
An Air Force veteran, Project 21 member Emery McClendon said:
Our veterans deserve better than the treatment that they have been receiving from the Department of Veterans Affairs under President Barack Obama.
Every day, those who serve our country in the armed forces put their lives on the line.  Veterans were made the promise of care in exchange for their service.  They have been betrayed.
Everyone involved in this apparent cover-up must be investigated and disciplined if they were part of these gross abuses.
Having served in the military and being classified as a disabled veteran, I believe the level of care for those who served should never be compromised by a government employee.
The VA needs a good housecleaning from the top down.

Project 21 member Wayne Dupree, another veteran of the U.S. Air Force, said:
As I look over this VA scandal and the deaths of possibly at least 40 veterans as a result of it, my heart is terribly broken.
These results could have been averted if someone would have taken responsibility to fix the initial problem.
There is too much blaming going on with no concrete solutions to fix the problem.
The problems at the VA didn't start with the Obama Administration, but he promised conditions would be fixed and it would get better.  The American people, and the military veterans who served this nation to protect her from foreign and domestic enemies, were sold a bad bag of goods.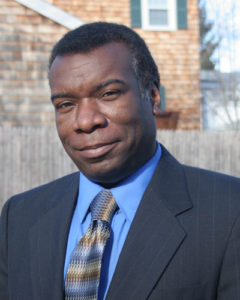 Speaking to a broader and more political marginalization of retired members of America's armed forces, Project 21 member Bob Parks — veteran of the U.S. Navy — added:
First, PTSD was exploited to officially and legally disarm a growing number of veterans.
We've also witnessed the Department of Homeland Security's linking of "rightwing extremists" and "disgruntled" veterans, even though the vast majority of political unrest and violence over the last few years seems to have been perpetrated by the left.
Now, veterans are allegedly being allowed to die without receiving the medical treatment they were promised.
Why?  Maybe because some of us think the very people who've defended our liberty are better qualified to lead than those who routinely devise legislation that consistently takes it away.
We now have a better understanding of why veterans and their health was placed on the could-give-a-care backburner, why they are such a threat to the political entitled arrogants and why the very politicians who send others off to war need to have either served or have family serving in the military.
Skin in the game tends to breed common sense.  This is something that many presently in power today clearly lack.