01 Aug 2014

Jobless Report the Newest Bad Economic News for Obama ("About Those Jobs Numbers" for July)

Unemployment is up again.

It's the first Friday of the month, and that means the government released the unemployment numbers for the previous month.

Earlier in the week, it was all smiles for the Obama Administration as the U.S. Department of Commerce announced a four-percent growth in the gross domestic product in the second quarter of the year — a big change from losing over two percent in the first quarter.

But then came the news of poor homeownership rates, the stock market's dive and now poor unemployment numbers.

The nation's official unemployment rate went up again to 6.2 percent.  The workforce participation rate is barely changed and the 209,000 jobs that were created came in below estimates.
Derryck Green, a member of the National Center's Project 21 black leadership network who regularly comments on the monthly jobless numbers and the state of the economic recovery under Barack Obama's leadership, certainly did not see cause for celebration earlier in the week and sees the potential for continued misery ahead.  Except for President Obama, of course, as he and his family have a luxury vacation on the calendar.
Here is Green's regular "About Those Job Numbers" analysis as related to the July jobless numbers:
Bad jobs numbers for the month of July continue to reflect a slow-moving economy.  And the week had started so promising for President Obama.
As he heads off to a luxury getaway in August, Obama might want to take the time off to rethink some plans he reportedly has to brand himself as an economic miracleworker.
To start, the first quarter's economic contraction was revised yet again.  A previous revision showed that the economy contracted 2.9 percent.  The latest revision, released this week by the U.S. Department of Commerce, says that the first-quarter gross domestic product actually declined at a 2.1 percent rate, which — though revised modestly upward — is still no cause for celebration.  Preliminary estimates of second-quarter GDP growth is estimated to be around four percent, based on the strength of consumer and business spending.  That gives many economists and investors hope that the economy will continue to grow near this pace for the remainder of the year.
As has been seen, the GDP could be revised in the coming months, and time will tell to what extent this revision will be up or down.
As for job additions, the economy performed well below expectations.  The private firm ADP reported the economy added 218,000 jobs in July, down from 288,000 the previous month.  Many of these jobs were created in the retail industry.
There were hopes that the government would report 227,000 jobs were created.  On August 1, however, the federal Bureau of Labor Statistics said that 209,000 jobs were added to the economy in July.  The number of people suffering in part-time jobs because that's all they can find remains around 7.5 million.  Part-time jobs now account for over 18 percent of the jobs in the economy, according to the BLS.
The unemployment rate has begun to rise again.  In July it rose by a tenth of a percentage point to 6.2 percent.  The alternative U-6 unemployment rate — the rate that includes all of the underemployed and discouraged workers that is often considered the true unemployment rate by financial experts — is also up a tenth of a point to 12.2 percent.
In particular, the unemployment rate for blacks increased to 11.4 percent from 10.4 percent in June.  Black teenage unemployment skyrocketed more than a point to now rest at 34.9 percent.  The known unemployment rate for Latinos, a demographic superficially growing in importance, saw their unemployment rate hold steady at 7.8 percent.
For some mildly good news, the overall workforce participation rate edged up ever-so-slightly by a tenth of a percent to 62.9 percent.
While there was some celebration about the GDP gains earlier in the week, anemic job creation and the rise in unemployment as well as the uneasiness of the stock market may make those in the Obama Administration want to check themselves.  There are 9.7 million people who remain unemployed, and 65,000 more people this past month (for a total of 741,000) who are reported to be so despondent that they have taken themselves out of the workforce completely.
There are other economic indicators that also signify the depths to which the economy has fallen.
For example, according to a study reported by the New York Times, the median household worth is $56, 335.  That's down 36 percent from where it was in 2003, when the median household worth was $87,992.
Families are making less as a result of wage stagnation but they're also spending more because the costs of goods and services continue to increase.  The effects of inflation are similar to taxes, especially when wages are unable to keep pace with inflation.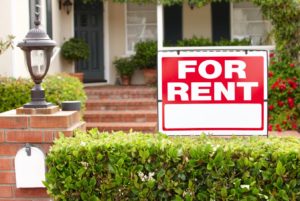 With those stagnant wages not keeping up with inflation, it may be of little wonder that homeownership has decreased to its lowest level in almost 20 years.  The Commerce Department notes that only 64.7 percent of homes are owner-occupied.  This number is projected to continue its decline.  Why?  One reason is that many would-be, first-time homebuyers are unable to find jobs with requisite salaries that would allow them to purchase a home.  Tighter lending restrictions by banks and decreased wages of those who have jobs also make it difficult for people to purchase homes.
Additionally, more and more Millenials find themselves still living with their parents because there aren't enough full-time jobs being created to keep pace with demand.  Therefore, millions of people are forced to delay the process of buying homes.
Those who do own homes aren't faring any better.  According to real estate firm Zillow, roughly 37 percent of mortgage holders owe more than their homes are worth.
Furthermore, more than a third of all Americans have some form of debt in collections.  As most are aware, collections negatively affect credit scores, which in turn result in higher interest rates that cost consumers more money when and if they're granted additional loans and other lines of credit.  This is another sign that millions of people are still struggling to gain a sense of economic stability.  This creates yet another strain on the economy.
With this continuing economic paralysis, millions of Americans unable or at least pessimistic about finding work, an actual unemployment rate some experts suggest is closer to 18 percent, wage stagnation and increasing inflation and decreasing homeownership, President Obama has decided that he's now — NOW — going to focus on the economy.
Obama intends to attach his presidential legacy to the growing economy?  I thought his legacy was Obamacare?
Regardless of what Obama says right now, I'm sure this economic focus won't commence until after his two-week vacation at a lavish $12-million dollar estate belonging of a donor in Martha's Vineyard.  Not bad for the one-percenter, I mean, the president who claims to be for the poor and against income inequality.
Not bad at all.
To his credit, the President needs a vacation.  After all, it's extremely hard work verbally condemning and issuing empty threats to Russian President Vladimir Putin, antagonizing the Israelis as they fight Hamas terrorists, ignoring Iran's pursuit of nuclear weapons and minimizing the atrocities and refusing to recognize the pure evil of ISIS terrorists in Iraq.
It's hard work not taking responsibility for encouraging tens of thousands of disease-carrying immigrants from Central America to come here illegally.  And it's especially hard work going to high-priced fundraisers in New York and Los Angeles — particularly while the world burns.