19 Feb 2016

Look at American Vets to See Future of Government Health Care

Project 21's Kevin Martin participated in a televised discussion Wednesday about whether employers should be able to mine data about their employees in order to predict health risks. Kevin pointed out that government employees already have their data mined. He then took it a step further to say veteran health care should be a good predictor of the success of government-run health care.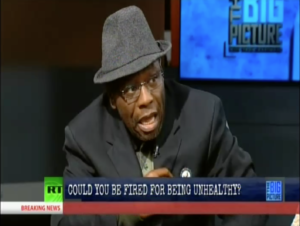 "You're gonna tell me that the government that can't do it for 13 million vets is gonna do it for 300 million people under Bernie Sanders' program?" he asked incredulously.
You can watch the entire segment of RT Network's "The Big Picture with Thom Hartmann" below: