24 Dec 2017

Second Amendment Applies to Churches, Says Project 21's Nedd
In the wake of the shooting at the First Baptist Church in Sutherland, Texas, many church officials – including Project 21 Co-Chairman Council Nedd II – began to rethink the notion of carrying firearms in places of worship.
In Texas, Attorney General Ken Paxton has now definitively ruled the practice to be legal. In an opinion released last week, Paxton stated:
Unless a church provides effective oral or written notice prohibiting the carrying of handguns on its property, a license holder may carry a handgun onto the premises of church property as the law allows.
In a Daily Caller commentary published shortly after the militant atheist attack in Sutherland Springs, Nedd – a Pennsylvania state constable as well as an Anglican bishop – noted:
At Sutherland Springs, there was a good guy with a gun. A neighbor of the First Baptist Church heard the shooting, grabbed his own rifle and came to the defense of the congregation. His effort undoubtedly saved a lot of innocent lives. In Antioch, an usher confronted the assailant and tried to wrestle the gun away…

A pistol in the pulpit may sound extreme, but — when people of faith increasingly appear to be targets of armed evil — a good shepherd must do what he must do to protect the flock from the wolves. From the perspective of a bishop and a cop, people must be protected. This includes in sacred spaces.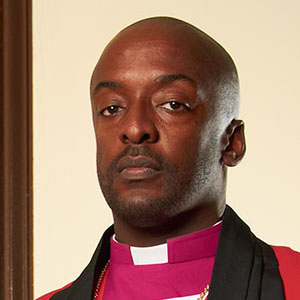 In response to Texas officially sanctioning the right to carry a welcome firearm in houses of worship, Nedd added:
Of course, Texans can carry their guns to church. I don't understand how this was ever really in question.

The Second Amendment rights of Americans don't stop at the chancel steps.

Pastors have a God-given right to not only provide spiritual guidance and covering to their flock, but to also provide for the physical protections of worshipers. I don't believe this right will be infringed upon here in the Commonwealth of Pennsylvania, but I do believe that there is cause for concern in some states.