28 Feb 2018

Cooper Exposes California-Style Hypocrisy

Discussing his latest commentary on a recent edition of the Fox Business Network's "Varney and Co.," National Center Senior Fellow Horace Cooper called out the "blatant hypocrisy" of government officials in California who are suing energy companies for allegedly lying about their contributions to climate change in the Golden State. At the same time they wage this legal attack, however, these governments are acting like they "have no idea whether the climate is changing and whether it will have any effect on their citizens" when they promote investment in their communities.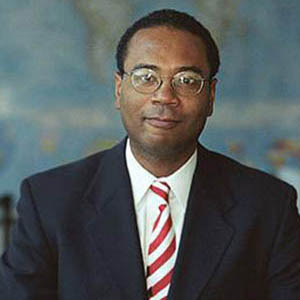 "Apparently," Horace said, "the left hand doesn't know what the far-left hand is up to. When it comes to climate change hypocrisy, California takes the cake."
California cities such as San Francisco and Oakland are suing ExxonMobil and other energy companies for damages over claims they are causing climate change likely to raise sea levels and diminish property values. Horace and John Yoo, a law professor at the University of California, Berkeley and a visiting fellow at the American Enterprise Institute, cited troubling factors with the lawsuit in their commentary that include a lack of perspective for a timeframe and scope of climate change trends as well as the need to prove the overwhelming contribution of these companies. The oddest factor in the case, to which Horace spoke to during his interview, is how these governments are not so doom-and-gloom when selling themselves to investors.
Horace said:
What they have decided is that they're going to engage in a litigation-based regulation scheme going after what they call "big oil" and its complicity in climate change. But these same towns actually go into the bond market and they say something entirely different.

They're claiming Exxon and Chevron and Shell should be telling every investor that – essentially – their stocks are going to be valueless once we all come to reason on climate change. Yet they don't do that on their own bonds, which apparently – if they're right – would also be almost as worthless.
Watch Horace's appearance below.