09 Apr 2018

Carson Criticized for Attempting to Drain HUD's Swamp
"Swamp creatures are terrified of what Ben Carson is doing to clean up HUD. Let's all hope he keeps at it."
In a new Daily Caller commentary, Project 21 Co-Chairman Horace Cooper describes the new mindset that Dr. Ben Carson is bringing to the U.S. Department of Housing and Urban Development – and why the left is so angry about it.
As Horace explained:
Liberals love HUD because it hands out billions of dollars in the name of social justice. Not coincidentally, the money is often hard to account for, which is why it often ends up in the pocket of corrupt officials…

This level of institutional corruption is the very essence of the swamp. And indeed, the swamp dwellers are fighting to keep things the way they were.

Then Ben Carson moved in and started turning things around.
In particular, the Trump Administration is seeking a dramatic decrease in HUD grants by delegating more responsibility to state and local governments – among other things. HUD's new chief financial officer is a former partner with a major accounting firm. And that person is tasked with strengthening the place while rooting out waste, fraud and abuse of taxpayer dollars.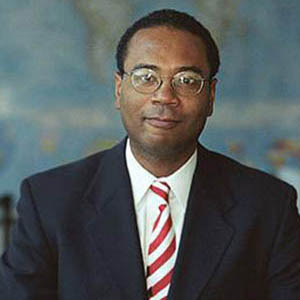 This change obviously hasn't gone over well with the Washington establishment. Horace wrote:
From the standpoint of swamp dwellers, accountable and lower HUD budgets are intolerable. However, Ben Carson is a very smart black conservative leader who understands the importance of applying conservative principles to our nation's housing and urban planning needs. Nevertheless, the stakes are high. If he succeeds as an administrator in whipping HUD into shape, the progressive left will be humiliated. It's no surprise that the mainstream media, leftist elected officials, and progressive, George Soros-funded groups attack HUD and Carson almost daily.
This is why those who appeared to look the other way on past HUD abuses are now fixating on things such as Dr. Carson's proposed office renovations.
To read Horace's commentary – "Swamp Creatures are TERRIFIED of What Ben Carson is Doing to Clean Up HUD" – in its entirety, click here.