14 May 2018

Black Leaders Urge Reduced Police Role in Regulatory Enforcement, Increased Autism Training and Gun Legalization to Improve Community-Police Relations
Costs to be Covered by Disarming Federal Agencies
Washington, DC. – To improve community-police relations, police should get out of the regulation business, be given greater training in identifying and dealing with those with autism and other cognitive disabilities, build stronger bonds with the communities they serve by offering gun safety training and be given greater recognition for the good deeds they do. These innovative policy proposals and more are being offered by the Project 21 black leadership network as part of its "Blueprint for a Better Deal for Black America."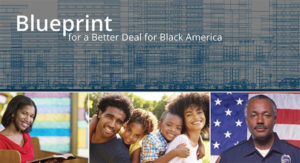 Tens of thousands of police officers from across the nation are gathering in Washington, D.C. to commemorate Peace Officers Memorial Day on May 15 and to celebrate National Police Week. Project 21, which is unveiling its Blueprint in its entirety over the next several weeks, views this week's events as a perfect time to address and discuss means for promoting stronger bonds between law enforcement and the black communities it serves.
Black confidence in policing has decreased due to a series of high-profile black fatalities involving officers in recent years. Some of these fatalities occurred while police were enforcing relatively minor infractions. Project 21 contends that involving police in the enforcement of regulations or minor infractions with little relevance to improving public safety needlessly increases the risk mistakes will be made. Its Blueprint suggests defunding federal police powers at regulatory agencies such as the Environmental Protection Agency and Internal Revenue Service. Those dollars can instead help citizens learn more about gun use and safety from local police and fund training about dealing with people with cognitive disabilities. Project 21 also asks for increased community engagement, such as religious institutions highlighting first responders at special services and a new community-recommended presidential award for exemplary police service.
"Proposals offered in Project 21's Blueprint can substantially mend the rift between black Americans and law enforcement," said Project 21 Co-Chairman Council Nedd II, a Pennsylvania state constable and Anglican archbishop. "Politicians and bureaucrats have inflicted mission creep on officers that hurts their standing in the black community. Project 21 suggests reining in that overreach, working with communities to highlight the value of good policing and keeping situations from unnecessarily escalating."
Nedd – "America's Constable" – authored a commentary, to be posted today by the Daily Caller, in which he describes law enforcement careers and the dangerous uncertainties faced regularly by police.
Last month, Nedd and other Project 21 leaders began briefing key staff at the White House and with congressional leadership about the 57 policy ideas – spread out over 10 subject areas and covering education, criminal justice, economics and more – that are available in its "Blueprint for a Better Deal for Black America."
There are eight specific proposals to offer a "better deal" in public safety and community-police relations:
End police enforcement of regulations such as smoking bans and childrens' lemonade stands as well as any unnecessary focus on minor infractions that can escalate into major incidents.
Provide officers with special training to identify and handle people with autism, Alzheimer's disease and other cognitive disabilities, because people with those disabilities can respond unpredictably – and incidents have resulted in inappropriate police responses.
Increase use of body cameras by officers.
Prevent "SWATting" to remove the threat of civilians incurring physical harm and property damage when police departments are pranked into mistakenly dispatching tactical units when no threat exists.
Disarm federal agencies lacking direct law enforcement responsibilities and redirect those funds to local departments for community-relations efforts.
Lift restrictions on civilian gun ownership and give local police responsibilities in teaching gun safety to the public.
Encourage local houses of worship to sponsor "First Responder Sundays" in which police, fire and rescue personnel attend in uniform and programming is geared toward strengthening community ties to them.
Establish a "Presidential Medal for Exemplary Law Enforcement," based on community recommendations, to honor acts of extreme kindness, compassion and service by first responders.
"Most agree our justice system desperately needs repair. Too many families are torn apart because minor infractions have escalated into major crises," said Project 21 member Derrick Hollie, the president of Reaching America. "More training, more compassion and better understanding and respect between police officers and the communities they serve will help reduce arrests and incarceration for many low-income and minority individuals. The respect, however, must be reciprocal."
"I'm excited about the forward-thinking nature of the proposals set forth in the Blueprint. Project 21 hits the mark in addressing important issues to improve police-community relations," said Project 21 member Richard Holt, a political consultant. "By making sure officers are doing the most important work, things are kept in perspective as communities are protected. This means not stopping somebody for just a broken tail light, or going a few miles over the speed limit."
Each Monday between now and July 7, Project 21 will release reform recommendations from its "Blueprint for a Better Deal for Black America" covering a specific subject area. The tentative release schedule is as follows:
Improving Higher Education (May 21)
Reforming the Criminal Justice System (May 29 –Tuesday)
Reducing Economic Harm of Excise Taxes (June 4)
Promoting K-12 Educational Choice (June 11)
Strengthening Faith-Based Communities (June 18)
Stopping Wealth Transfer from the Poor to Non-Citizens (June 25)
Promoting Self-Determination (July 2)
Ending Excessive Regulation (July 9)
Project 21, a leading voice of black conservatives for over 25 years, is sponsored by the National Center for Public Policy Research. Its members have been quoted, interviewed or published over 40,000 times since the program was created in 1992. Contributions to the National Center are tax-deductible and greatly appreciated, and may be earmarked exclusively for the use of Project 21.
Founded in 1982, the National Center for Public Policy Research is a non-partisan, free-market, independent conservative think-tank. Ninety-four percent of its support comes from some 60,000 individuals, less than four percent from foundations and less than two percent from corporations. Sign up for email updates here.
Follow Project 21 on Twitter at @Project21News for general announcements. To be alerted to upcoming media appearances by Project 21 members, , follow our media appearances Twitter account at @NCPPRMedia.
-30-