05 Jun 2018

Time for Consensus on Coarseness

Treatment of Roseanne Barr and Samantha Bee revealed a tremendous double-standard. Neither offender deserves mercy for their high-profile contributions to the coarsening of American culture, yet Bee received it.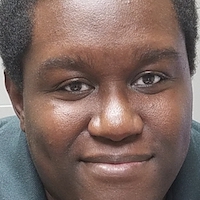 Project 21 member Jerome Danner suggested we agree upon a standard and stick to it.
Barr, who – drugged or not – dragged us down into her stupid and racist attempt at humor, lost her hit television show. Not only that, episodes of the previous incarnation of her show are being pulled from the air as well. As if it were the Stalin era, Barr is being removed from history.
Bee called the President's daughter the dreaded c-word and implied incest. She apologized – like Barr did – and lost some advertisers. But her show is still on and she even still received a planned award for her work. Her liberal critics largely chastise her for putting herself in a bad position and putting her "important voice" against the Trump Administration at risk.
Both were wrong. Both caused the coarseness envelope to be pushed further, if not ripped open. The consequences were not equal. Jerome thinks they should be.
In a Newsmax commentary, Jerome noted the liberal defense of Bee by actress Sally Fields. He wrote:
It would be quite difficult to reach a consensus on which is worse, the racist post by Roseanne or the disgusting term used by Samantha Bee. Regardless, they both lack civility and both are inhumane towards their subjects. It is interesting that Bee's use of a vile word could find any support from anyone, especially after the brouhaha stirred up by Roseanne's post. Someone like Sally Field seems to think that another vile word could have been used for Ivanka Trump, based off of Field's logic in a social media post.

Field's Samantha Bee-supporting post received quite the number of retweets and likes. This reveals the inconsistency that is found in our society today. Barr's show was cancelled swiftly, Bee has apologized, lost some sponsors, but so far still has a show.

It is quite strange that there can be as much outrage for one thing, while the other receives less anger from the same group of people.

It may be time that leftists, centrists, and those on the Right find a standard to adhere to regardless of the situation. If something or someone is wrong for using a particular expletive or making a certain comment, then it is only right to be consistent with one's outrage when the expletive is used or the comment is made by a person who politically aligns themselves with our beliefs.
To read Jerome's Newsmax commentary – "Roseanne Barr, Samantha Bee and the Need for Consistency" – in its entirety, click here.