20 Jun 2018

Black Leaders Praise Trump Administration for Helping Make New Vehicles Safer, Cheaper
Rollback of CAFE Mandate Is Compliant with Project 21's "Blueprint for a Better Deal for Black America"
Washington, D.C. – The Project 21 black leadership network is thanking two members of President Trump's cabinet for easing regulations that disproportionately hurt black Americans and jeopardized driver safety.
Noting that excessive regulatory costs are among the most significant non-racial obstacles to black economic progress, Project 21 thanked Secretary of Transportation Elaine Chao and Environmental Protection Agency Administrator Scott Pruitt for their decision to roll back Corporate Average Fuel Economy (CAFE) vehicle emissions standards.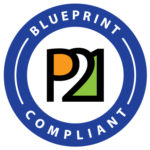 Project 21 deems this action to be "Blueprint Compliant," meaning it aligns with the "Blueprint for a Better Deal for Black America," the organization's 57-point plan for reducing poverty and promoting upward mobility in the black community.
"Increasing black hardship and jeopardizing driver safety for such a small pay-off is simply irrational," Project 21 declared in its letter to Chao and Pruitt.
Project 21's letter – signed by co-chairmen Horace Cooper, Council Nedd II and Stacy Washington – cites the recent decision by Chao and Pruitt to rethink Obama-era regulations imposed on vehicle manufacturers that mandated an equivalent fuel economy standard of 54.5 miles per gallon for new cars and light trucks by 2025. Noting that Chao and Pruitt, respectively, called their action "a win for the American economy" and "good for consumers and good for the environment," the Project 21 co-chairmen responded: "We agree."
They added:
We've seen vehicle prices increase since 2009, a greater increase than any other durable good. Because these price increases hit all Americans equally irrespective of their ability to pay, CAFE regulations have a disparate negative impact on the poor, a significant portion of whom are black.

We also recognize that higher CAFE standards have a significant negative impact on vehicle safety while providing only "trivial moderation" of U.S. greenhouse gas emissions.
Actions and legislation determined to be "Blueprint Compliant" with any of the policy recommendations in Project 21's "Blueprint for a Better Deal for Black America" can be found on the Blueprint's web page. The Blueprint's recommendations cover 10 areas of concern for black Americans including overregulation, police-community regulation, immigration, education and job creation.
In its letter, Project 21 also suggested consideration of another Blueprint proposal: "Minority Impact Assessments" for new regulation. Such an assessment would determine a regulation's impact on job growth, home ownership, wages, consumer prices and other factors before it is imposed so that disproportionate negative impact on minorities can be avoided altogether.
Project 21 leaders have briefed key staff at the White House and with congressional leadership about the recommendations available in the Blueprint.
Project 21, a leading voice of black conservatives for over 25 years, is sponsored by the National Center for Public Policy Research. Its members have been quoted, interviewed or published over 40,000 times since the program was created in 1992. Contributions to the National Center are tax-deductible and greatly appreciated, and may be earmarked exclusively for the use of Project 21.
Founded in 1982, the National Center for Public Policy Research is a non-partisan, free-market, independent conservative think-tank. Ninety-four percent of its support comes from some 60,000 individuals, less than four percent from foundations and less than two percent from corporations.  Sign up for email updates here. 
Follow Project 21 on Twitter at @Project21News for general announcements. To be alerted to upcoming media appearances by Project 21 members, follow our media appearances Twitter account at @NCPPRMedia.
-30-