21 Jun 2018

Better Black Deal on Immigration Explained on Fox Business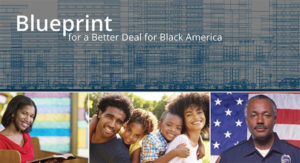 Recommendations in Project 21's "Blueprint for a Better Deal for Black America" for stopping wealth transfer from black citizens to illegal aliens were explained by Co-Chairman Horace Cooper during a recent interview on the Fox Business Network.
In all, there are $113 billion in benefits bestowed on illegal immigrants living in the United States. Of that, $85 billion comes from state and local governments that are getting their money from within their communities.
Project 21's Blueprint says illegal immigrants should be prohibited from accessing all but emergency public services because the cost of these services unfairly and disproportionately falls on black families.
In particular, the Blueprint recommends:
Barring illegal aliens from accessing any public services, except emergency services.
Terminating federal funding of any social service agency that provides non-emergency services to illegal immigrants.
Prosecuting providers and recipients who allow scarce federally-funded social services to be used by those who are in the country illegally.
Ending states' special programs for assisting unlawful immigrants, redirecting those funds to needy citizens.
On the June 21 edition of the Fox Business Network program "Varney & Co.," Horace told host Stuart Varney:
The reason that we know working people, and many African-Americans, are ending up paying for this is that most state governments use regressive taxation. They use excise taxes. They use sales taxes. They use property taxes. Some of them – but the not the majority – use progressive income taxes.

The result of that is that, generally speaking, the beneficiaries of social programs at the state and local level end up actually paying for it. But – with the influx of illegal immigration – what you have is poor and black people paying for the services, but then they have to get in line behind illegals who are using the services as much or more than they can.
When Varney asked if Project 21 supports a ban on all public aid for illegal immigrants, Horace explained:
There's already a soft ban in effect. We're asking to harden that for emergencies only, and to also get state and local governments to agree that they're  not going to the same thing.

It's fundamentally unfair to have to pay for these social programs that you don't get to use and – if you're independent and you work for yourself – these illegals compete with you, and they can underbid you.
With immigration reform now being debated in Congress, Varney also asked why blacks exhibit such strong political support for the policies and policymakers causing this wealth transfer away from the black community. Horace cited the root cause being that people don't realize exactly what's happening regarding immigration policy. This is something Project 21's recommendations aim to clear up:
One of the problems is that there's very little understanding or appreciation of what's going on.

Our report is intended to make sure people understand. The liberals like Nancy Pelosi have been taking black America for granted for decades. Now, we're seeing and we're showing that black Americans are actually having to pay the bill for the fancy ideas and schemes that are not working for America.