02 Jul 2018

Left's Harassment Tactics Betray Civil Rights Legacy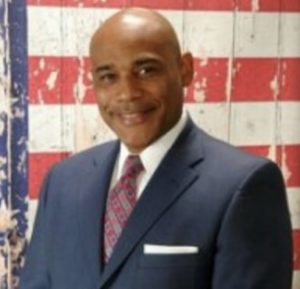 When Representative Maxine Waters spoke in favor of "absolutely harass[ing]" members of the Trump Administration as a protest of their policies – real or perceived – Project 21 member Derrick Hollie asked "[w]here does this sort of rhetoric lead?"
In a commentary published by the Daily Signal, Derrick – who also serves as president of the group Reaching America – said:
Waters' words are not the legacy of Martin Luther King Jr. or of the people. She should be ashamed of herself.
The remarks made by Waters – in which she suggested protestors "create a crowd, and you push back on them" so Trump officials are "not going to be able" to eat or shop in public anymore – came after the owner of the Red Hen restaurant in Lexington, Virginia asked White House Press Secretary Sarah Huckabee Sanders and her family to leave because the owner opposes Trump Administration policies.
For the Red Hen, the pushback is worldwide attention for the 26-seat restaurant and calls for boycotts, protests and hypocrisy in light of demands that businesses compromise the faith of their owners to compulsively serve LGBT customers. To Waters, it seems to be a good test case for raising the level of hostility.
Derrick, in a commentary that was one of the most-clicked items on the Daily Signal website last week, noted how Waters' remarks particularly disturbed him because someone of her stature and background should know better:
To hear these words coming from a black lawmaker – one who saw firsthand the trials of the civil rights movement – cuts me to the core. That's because, as American leaders – particularly black American leaders – we cannot praise the beliefs of King on one day and incite violence the next.

We cannot preach the gospel of equality on Sunday and show hatred toward our brothers and sisters of a different political belief on Monday.

We cannot criticize the violence shown against those on one side, while at the same time delighting in attacks on the other. Is that not a double-standard?
And for Waters, she appears to have found out where the rhetoric is leading. She reported receiving threats that she perceived to be credible enough that she canceled to planned appearances. But she has since indignantly warned, "if you shoot me you better shoot straight, there's nothing like a wounded animal."
To read Derrick's entire commentary, click here.