16 Jul 2018

Teacher Union Gets Poor Marks for Kaepernick Award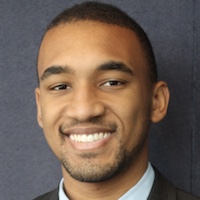 Unsigned former NFL player Colin Kaepernick recently received the National Education Association's highest award for his alleged work in combatting "racial oppression through education and social justice activism." Project 21 member Stone Washington told the American Family News Network that he doesn't see what Kaepernick did in quite the same way.
Kaepernick became a kind of cause celebre during the waning days of his NFL career when he began kneeling when National Anthem was played at games. This led to League-wide mimicking of his actions, although it was never really clear if those other players were kneeling in support of forcing him back onto some team's roster or in solidarity with his or someone else's political beliefs.
Stone told One News Now's Bob Kellogg:
I just really think that he has more of a self-imposed reason for his kneeling against the anthem. I don't think that he's fighting against racial oppression or that blacks are being discriminated against, targeted by police. I just think that's more of a reason he created himself.
The teachers' union gave Kaepernick its "President's Award" for his "fight against racial oppression" and "social justice activism." In particular, the union's leadership cited his "Know Your Rights" campaign "to raise awareness on higher education, self-empowerment, and instruction to properly interact with law enforcement in various scenarios." Yet Kaepernick previously worn socks at football practice with pigs wearing police hats on them and compared modern police to pre-Civil War runaway slave patrols. This is emblematic of proper ways to interact with police?
While NEA President Lily Eskelsen García likened Kaepernick to Dr. Martin Luther King, Jr. and his "I Have a Dream" speech, Stone didn't see the resemblance:
I'm familiar with [Dr. King's] "I Have a Dream" speech. I just don't see any comparison to what King said and what Colin Kaepernick is trying to insinuate with his kneeling against the anthem.