20 Jul 2018

Downplaying Diversity Diminishes Despair, Debt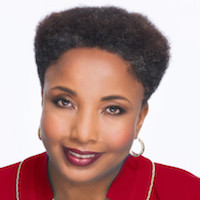 Project 21 member Dr. Carol Swain's comments supporting the de-emphasizing of race as a factor in college and university admissions were published by a prominent Philadelphia educational news source.
Carol, a former professor at Vanderbilt University and Princeton University, was asked to comment on the recent decision by the Trump Administration to rescind guidance to schools issued during the presidency of Barack Obama that stated that "achieving a diverse student body" was "a compelling interest." The reversal does not prohibit institutions from continuing any current preference policies, but it does remove the threat of potential sanctions for institutions that do not have such policies.
Noting that taking pressure off schools to be more "diverse" will help take pressure off minority students to attend institutions that are not the best fit for them, Carol told The Philadelphia Public School Notebook:
It's really going to be helpful for a lot of minority students. Once we start moving away from the idea that everyone has to have a four-year degree to be successful, then we will be better off as a society. We have people who are talented who are being pushed into higher education who may not have the skills to be successful there, and as a consequence they will major in fields where it is very unlikely for them to graduate with any type of marketable skills so that their pay will not support the debt that they're going to incur.
She told The Notebook that she felt certain students could get into the best schools for their needs without having to rely on racial preference policies.
The Philadelphia Public School Notebook is distributed city-wide in Philadelphia – including at all public and charter schools, libraries and 750 other locations.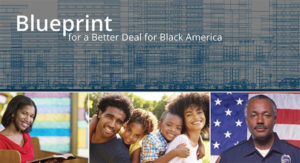 Noting how racial preference policies that elevate diversity over merit and the skill-level of applicants, Project 21's "Blueprint for a Better Deal for Black America" offers several recommendations to help improve student retention and advancement. Among the Blueprint's recommendations are:
Incentivizing schools to provide black students the support they need by requiring schools to meet minimum graduation rate standards to qualify for federal financial aid programs.
Providing additional funding to improve the infrastructure of, renovate and update Historically Black Colleges and Universities (HBCUs) by reprogramming existing funding for colleges – provided the HBCUs commit to meeting the same minimum graduation standards required of all colleges receiving federal financial aid.
Ending policies that encourage segregation by restricting federal aid to colleges and universities that operate separate housing, recreation facilities or student centers on the basis of race.
When the Trump Administration first announced its reversal of the Obama diversity guidance, Carol released a video statement in which she said an admissions system based on racial preferences "places students in situations where they are doomed to fail, become embittered by rising debt and frustrated with the mismatch between abilities and expectations."
To read the article quoting Carol in its entirety, click here.