27 Jul 2018

Taking Pride in Not Being a Diversity Statistic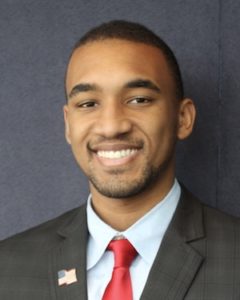 As schools and liberal politicians signal resistance to the Trump Administration's decision to rescind race-conscious guidance about college and university admissions, Project 21 member Stone Washington said such preferences "should be deemed wholly biased and unethical by school administrators and any student seeking to be fairly admitted to the schools they apply."
In an independently published commentary on Red Alert Politics on the website of the Washington Examiner, Stone – a rising college senior – called the schools "misguided" for their intent to continue to use preferential policies in their admissions processes.
The Trump Administration recently rolled back guidance issued during the Obama era that suggested "achieving a diverse student body" was "a compelling interest" for institutions of higher education. Rescinding the guidance does not make race preferences illegal, but it removes the suggestion of risk from government sanctions should a school embrace a colorblind admissions policy.
Some schools have announced they would continue to abide by the Obama guidance, and New York Governor Andrew Cuomo issued his own directive to state schools to "maintain their diversity and inclusion plans."
Stone wrote about his own personal stake in the "diversity" debate:
As a black college student currently enrolled at Clemson University, I feel proud knowing that my admission to the school was on the basis of academic merit and extracurricular accomplishments – justifiable components that make a student suitable for admission. I do not take any pride in being admitted to a school due to the color of my skin – doing so only discriminates against the remainder of the student body that competes against the odds of not being black or not belonging to a certain racial group favored by the university. I stand with Trump and his mandate to end affirmative action as a justifiable means for admitting students.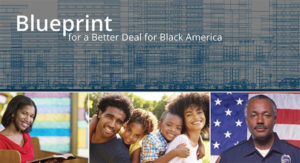 In his commentary, Stone also noted that Project 21's "Blueprint for a Better Deal for Black America" recommends that schools be required to meet "minimum graduation rate standards for both general and minority student populations to be eligible for federal student financial aid, among other ideas."
Among the proposals in Project 21's Blueprint for giving black college students a better deal by promoting their success are:
Incentivizing schools to provide black students the support they need by requiring schools to meet minimum graduation rate standards to qualify for federal financial aid programs.
Providing additional funding to improve the infrastructure of, renovate and update Historically Black Colleges and Universities (HBCUs) by reprogramming existing funding for colleges – provided the HBCUs commit to meeting the same minimum graduation standards required of all colleges receiving federal financial aid.
Ending policies that encourage segregation by restricting federal aid to colleges and universities that operate separate housing, recreation facilities or student centers on the basis of race.
To read Stone's commentary in its entirety, click here.