03 Aug 2018

Project 21's Stacy Washington Gets National Radio Program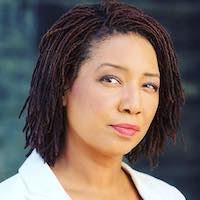 Starting Monday, the "Stacy on the Right" talk radio program hosted by Project 21 Co-Chairman Stacy Washington will begin broadcasting nationwide.
Beginning with the August 6 broadcast, the first hour of Stacy's weekday program will be available on all 180 stations of the American Family Radio network. Her national hour is between 3:00pm and 4:00pm Eastern. The featured guest for Monday will be Judge Jeanine Pirro of the Fox News Channel.
The entire program is available on select stations, and it will remain on all of its existing affiliates. It also can be streamed through the AFR website as well as TuneIn Radio, Facebook and YouTube.
Stacy began her broadcasting career just a few years ago as a fill-in host on WFTK-St. Louis. This led a weekend programs on the station until she began a two-hour program available through the American Family Association's American Family Radio and Urban Family Talk networks.
Commenting on the "super big deal" of having a national broadcasting platform, Stacy said:
I'm just excited. It's a fantastic audience. It's a great start for me. It's a great partnership with what they do there at American Family Radio and the American Family Association.

It's a really great fit for me – Christian radio. I love the dynamic of doing politics and Christian radio at the same time.

Buckle up and hang on!