04 Aug 2018

Trump Tweets Are a Twist in Presidential Messaging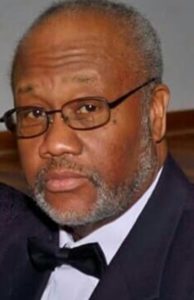 When it comes to President Trump's use of Twitter to get his message out, Project 21 member Emery McClendon says, "Tweet on, Mr. President."
In a commentary syndicated by InsideSources and published by media outlets such as the Northwest Indiana Times, Emery noted that "Trump uses Twitter like no other politician to express his point of view and answer his critics."
And, to those who think the President should consider curtailing his social media activities, Emery suggested:
Like it or not, it is a line of communication the president seems to have no intention of giving up — in the same way President Obama refused to give up his Blackberry after entering the White House.
Why should he give it up? Emery pointed out that social media is "providing Americans with new avenues of political expression and robust debate" and has proven to be a vital link between the President and his supporters:
To Trump's ardent supporters, the tweets are a fresh alternative to the sound of crickets in the mainstream media when it comes to hearing good news about the president's agenda and record. Without these tweets, many Americans think they would lose an opportunity to learn about the president's accomplishments and policies…

At the same time, social media provides increased accountability for media outlets that are tempted to report "fake news." That's a really good thing for America.
In particular, Emery contended that presidential tweets helps get the news out to black America over the mainstream media silence about how this administration is helping improve opportunity and growth benefiting their communities.
To read Emery's commentary in its entirety, click here.