10 Aug 2018

More Cops = More Crime? Project 21 Leader Says "Those Talking Points are Killing People"

In the war against terrorism, the tactics of President George W. Bush were repeatedly derided by critics as a better recruitment tool for terrorism than a deterrent. Now, ideas for more effective policing in crime-addled communities are being accused of breeding more criminals.

You can't make this stuff up!

On the Fox News Channel's "The Ingraham Angle," criminal defense attorney Anthony Tall tried to rebut Project 21 Co-Chairman Horace Cooper's get-tough strategy for making Chicago's poor and minority neighborhoods safer by saying: "I don't want the environment of police being there to create more criminals, incarcerate more people and those people go back into the community and create more crime. That's what I want to safeguard against. There's nothing wrong with that."

Horace deftly replied:
Those talking points are killing people. There's a small number of people in these communities that are creating a nightmarish existence. Those people need to be pulled out of the circumstances.
Chicago Alderman Anthony Beale, who represents the 9thward on the south side of the city, is asking for police to be permanently reassigned to his crime-plagued community and other areas of the city that are only now receiving temporary upgrades in coverage. Overall, there have been more than 300 homicides in the city of Chicago this year (and over 1,700 people shot). Horace explained:
These people are living – literally – in war zones.

It is unbelievable that conversation is being held that grandma can't go and get her prescription filled. That her granddaughter can't get to school without a drive-by shooting. That jobs won't locate in those communities – perpetuating poverty – because investors will not go there when there is this elevated level of crime.

What you need is a common-sense idea. The same thing that happens when you're on the interstate, when the officer puts his car prominently on the side of the road. All of a sudden, everybody slows down. Even people who are law-abiding take notice.

What we need to do is have an elevated presence of law enforcement in these communities. And it doesn't need to be for a weekend. It doesn't need to be for a few weeks. It needs to be for a year – two or three, if necessary. That's the way you make it safer. That's the way that this war zone mentality can go away.
Host Laura Ingraham echoed Horace's concern, making a plea for people to look past political differences in finding a solution. She said: "If you can save lives… with smarter policing, with smarter community involvement – that's a good thing."
Tall nonetheless professed a concern about alleged racial profiling and bias in sentencing "doubling the fear" in black communities. Raising the prospect of unconstitutional searches and seizures, he asked: "Do you really want a police force that's not strategic, and that's not following Forth Amendment rules?"
Horace replied:
You can hide behind the Fourth Amendment all you want – here's the facts. Black Americans, particularly those in Chicago, are DYING as a result of the failure of law enforcement officials to be welcomed in and to let them play the role that they're capable of doing.
Horace's prescription for curing Chicago's crime crisis now is the same as it was in 2017. In January 24, 2017, during an interview on the Fox News Channel's "The O'Reilly Factor," he made a suggestion for President Donald Trump to lend a hand (something he similarly suggested to Ingraham and Tall):
He sends a Justice Department directive that says to the U.S. attorneys in that jurisdiction, in Cook County, that they are going to work directly with the prosecutors. They're going to have the FBI and the local law enforcement work together, and they're going to pick which cases that they go across that they're going to prosecute directly. This doesn't require change in law — this simply requires will.
Within minutes of that 2017 interview, the President took to Twitter to declare: "If Chicago doesn't fix the horrible 'carnage' going on,… I will send in the Feds!"
In addition to this specific suggestion for curbing violence in Chicago through a great and more accepted police presence, Project 21 offers several recommendations for improving police-community relations in its "Blueprint for a Better Deal for Black America."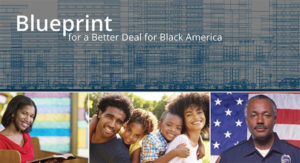 Within Project 21's 57-point planfor removing barriers blocking blacks from empowerment and ensuring they have a chance to attain the American Dream are several recommendations for improving public safety and community-police relations:
End police enforcement of regulations such as smoking bans and childrens' lemonade stands as well as any unnecessary focus on minor infractions that can escalate into major incidents.
Provide officers with special training to identify and handle people with autism, Alzheimer's disease and other developmental and mental disorders.
Increased use of body cameras by officers.
Prevent SWATting to remove the threat of civilians incurring physical harm and property damage when police departments are pranked into mistakenly dispatching tactical units when no threat exists.
Disarm federal agencies lacking direct law enforcement responsibilities and redirecting funds to local departments for community relations efforts.
Lift restrictions on civilian gun ownership and give local police responsibilities in teaching gun safety to the public.
Encourage local houses of worship to sponsor "First Responder Sundays" in which police, fire and rescue personnel attend in uniform and programming is geared toward strengthening community ties to them.
Establish a "Presidential Medal for Exemplary Law Enforcement" to honor acts of extreme kindness, compassion and service that is based on community recommendations.
To see all of Project 21's Blueprint for a Better Deal for Black America," click here.