10 Aug 2018

White House Seeks Traction on Criminal Justice Reform

In a roundtable discussion earlier this week with governors, state attorneys general and members of his cabinet, President Donald Trump sought to broker a compromise for federal legislation on criminal justice reform.

In particular, the President sought to gain traction for the "FIRST STEP Act" that already overwhelmingly passed in the U.S. House of Representatives last May. Officially tasked with creating a federal "risk and needs assessment system to assess and classify the recidivism risk of prisoners; to guide housing, grouping, and program assignments and to incentivize and reward participation in and completion of recidivism reduction programs and productive activities," the bill – a project for presidential advisor and son-in-law Jared Kushner – seeks to lower recidivism rates through training and mentoring while offering prison reforms and early-release options for model behavior.

A July poll commissioned by the group In Pursuit Of found 70 percent support of the FIRST STEP Act among "likely voters."

Senator Mike Lee, who was in attendance at this week's roubdtable, called it a "great meeting" in which "meaningful progress" was made.In an earlier D.C. meeting on the same topic, Senator Lindsay Graham also called the potential for progress in the Senate "promising." The FIRST STEP Act has thus far been stalled in the Senate, and a competing Senate bill lost momentum after being criticized by Attorney General Jeff Sessions. Possible compromises for a Senate version could include lowering mandatory minimum sentences.

Long before this recent round of discussion, members of the National Center's Project 21 black leadership network were talking about the FIRST STEP Act and a more forgiving manner toward certain redemptive inmates.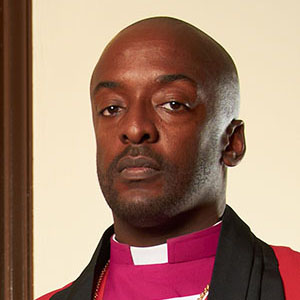 Written at the time President Trump issued a posthumous pardon to Jack Johnson and a pardon to Dinesh D'Souza, in addition to commuting the sentence of Alice Marie Johnson and others, Project 21 Co-Chairman Council Nedd II – a Pennsylvania State Constable in addition to being an archbishop in the Episcopal Missionary Church – wrote a commentary about prison system issues that was published by the Daily Caller:
There are days when jail officials ask me not to bring in another prisoner because there are already too many people incarcerated for nonviolent or low-level offenses.

As a clergyman, I counsel those who have run afoul of the law but want a fresh start.
Council noted that the President's pardons and his pushing for criminal justice reform "entails risk," but that "President Trump has repeatedly demonstrated he is not averse to taking risks, political or otherwise, when the cause is right and in the best interest of our nation."
"It's a far cry," Council insisted, "from creating a culture of permissiveness fostering an escalation of bad behavior."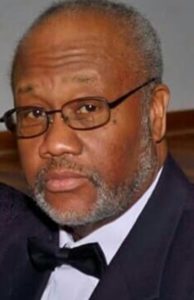 Likewise, Project 21 member Emery McClendon wrote that "a stronger emphasis on reforming the system to correct these disparities" of not focusing on reform and reduced recidivism "should be employed to immediately ease the stress right now."
In a Politichicks-published commentary, Emery suggested:
There's a serious problem of prison overcrowding and the incarceration of people – especially blacks – for minor convictions such as drug use rather than drug dealing. There are also those Project 21 has mentioned who languish simply because they lack the ability to pay a fine. President Trump could make a profound statement by pardoning or commuting sentences like he just did for Alice Marie Johnson. They say doing so could alleviate stress on our prison system and allow it to better address those convicted of more serious offenses.
As Emery mentioned, Project 21 offers recommendations on criminal justice reform as part of its "Blueprint for a Better Deal for Black America." The Blueprint is a 57-point planfor removing barriers blocking blacks from empowerment and ensuring they have a chance to attain the American Dream.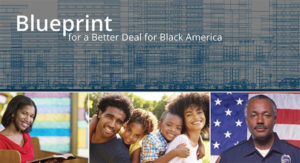 There are ten specific Project 21 proposals in its Blueprint to give black Americans a better deal through reforming the criminal justice system:
Requiring the government to establish a connection between the owner of property and an alleged crime before property can be taken.
Requiring a criminal justice conviction to be obtained before assets are permanently forfeited to government.
Requiring assets be returned within 30 days unless charges are filed against the owner.
Requiring the government to return property immediately upon failing to obtain a conviction.
Requiring proceeds from forfeited property to go into general funds instead of the seizing agency's budget.
Requiring proceeds from fines and fees to go into general funds instead of a fining agency's budget.
Reducing the number of revenue-generating activities by prohibiting police from pulling over cars solely for minor traffic infractions such as broken tail lights or failing to wear car restraints.
Prohibiting authorities from using failure to pay as grounds to deny the means for making payments, such as the suspension of driver's licenses.
Requiring that ability to pay be one of the factors considered in levying fines and fees.
Prohibiting incarceration for failure to pay fines on misdemeanor offenses, except as a last resort.
During its initial rollout, Project 21 leaders briefed key staff at the White House and with congressional leadership about the 57 policy ideas covering education, economics, criminal justice and more from the Blueprint.