31 Aug 2018

"This is the Time" for Food Stamp Work Benefits

With the Farm Bill – the congressional package for guiding national agriculture policy over the next five years – now in conference to merge separate House and Senate packages, a big issue is the fate of the House version's work requirement for Supplemental Nutrition Assistance Program (SNAP, or "food stamps") eligibility.

This is of particular interest to President Donald Trump, who already tasked executive agencies with finding ways to streamline their approaches to welfare to "increase self-sufficiency, well-being and economic mobility" of recipients. He has taken particular interest in the reforms found in the House's bill, and tweeted his support for them.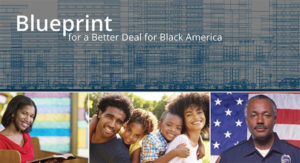 The "Blueprint for a Better Deal for Black America" from the National Center's Project 21 black leadership network specifically cited SNAP reform as a means of helping improve black employment opportunities. Noting that the bill seeks to build upon the success of landmark 1996 welfare reform provisions which dramatically reduced welfare rolls and encouraged employment and training for millions of Americans, Project 21 deemed the House version of the Farm Bill to be "Blueprint Compliant."
With a public meeting of the Farm Bill conference committee coming up next week, Project 21 Co-Chairman Horace Cooper was invited to talk about it on the Fox Business Channel's "Varney & Co." program. Extolling the ability for such work requirements to provide opportunities and dividends for those needing public assistance, he said:
We want everybody to get into this market.

Here is the truth: If people are allowing their skills to atrophy, they are going to miss out on this amazing, great opportunity.

What I would say, if you're a mom and you've got some kids at home, one is let's talk about getting them into school. Or two, why don't we call grandma? Why don't we call a neighbor? Even, if we need to, let's go to daycare.
Amazed by Horace's enthusiasm, host Stuart Varney asked, "Is this economy that good?" Horace replied:
Oh, yes. This is amazing.

We haven't seen this in over 20 years – this kind of boom. The technology boom was remarkable. It was amazing. And then it suddenly became a bust. You gotta go back to the Reagan years to see this kind of really, really impressive opportunities.

When the Department of Labor tells us there are now up to three jobs for every unemployed American – now is the time. Pick up that skill. Learn a good trade. Be a bargain-capable person. And you are able to get good wages at this time.

This is the time! We don't need people to be sitting on the sidelines. We need people to step in.
On the topic of the Trump Administration, Horace and Varney also talked about the President's outreach to black America. During a recent interview with WGCI-Chicago, the celebrity recording artist, who has recently come out in his support of President Trump, said: "I believe that he cares about the way black people feel about him… He wants to be the greatest president, and he knows that he can't be the greatest president without the acceptance of the black community."
Horace told Varney, "I think Kanye West is onto something."  He added about the President and his record with black Americans:
Apparently, he flunked Racism 101. He wants to lower unemployment for black Americans, and he has set five separate records… This is not racism.