05 Sep 2018

Hard Truths Aired at Aretha's Funeral

At the funeral for legendary soul singer Aretha Franklin, Al Sharpton used his time to slam President Donald Trump, saying that the President needed to be taught the meaning of the word "respect." Commentator Michael Eric Dyson reportedly screeched about the President: "You lugubrious leech, you dopey doppelgänger of deceit and deviance, you lethal liar, you dimwitted dictator, you foolish fascist. She ain't work [sic] for you."

There was an appeal for voter registration. The very controversial Louis Farrakhan of the Nation of Islam was seated on the stage. Singer Ariana Grande performed in a barely-there dress (and was the subject of controversial touching by the officiating bishop).

Yet it was the eulogy given by Revered Jasper Williams, Jr. that caused the most controversy, and was called "distasteful."

With all of these other things happening, what could Reverend Williams have possibly done to offend? He aired some hard truths about issues affecting black America, and how the community can fix a lot of these problems with a little bit of self-respect.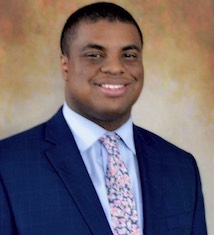 "At times, truth and the call for accountability can make us feel uncomfortable. However, in order for progress to be made in our communities, we must be willing to confront the realities that exist" said Demetrius Minor, a member of the National Center's Project 21 black leadership network, who has been a youth minister and evangelist in his time."It's not meant to weaken or destroy us, but to strengthen our bonds with family and community."
Reverend Williams is pastor emeritus of the Salem Baptist Church in Atlanta. He has long ties to the Franklin family. Her eulogized Franklin's father, civil rights activist and minister C.L. Franklin. In his rousing eulogy for Aretha, he made the case that "black America has lost its soul" by pointing out:
"Where is your soul, black man? As I look in your house, there are no fathers in the home no more." He added that "as proud, beautiful and fine as our black women are, one thing a black woman cannot do, a black woman cannot raise a black boy to be a man."
"Black lives will not matter, black lives ought not matter, black lives should not matter, black lives must not matter until black people start respecting black lives and stop killing ourselves."
"There was a time when we as a race had a thriving economy. I remember we had our own little grocery stores. We had our own little hotels. They weren't big and fancy, but they were ours. As bad as the days as Jim Crow and segregation were… it forced us to each other instead of forcing us on each other. We quickly come to realize that as a people, all we really have is one another."
While comments on Twitter blasted Reverend Williams as everything from a homophobe to giving a "plantation-style speech," Project 21 members say his eulogy for the Queen of Soul was a necessary dose of hard truths.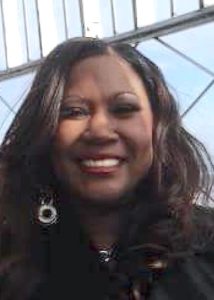 Project 21 member Donna Jackson, a graduate of the Charles H. Mason Theological Seminary in Memphis, said:
In the age of Trump, blaming the "other" has become all too popular. To my surprise, Reverend Williams reversed that scenario. Although the setting may not have been appropriate, I wholeheartedly agree with his community responsibility message.

Generational deterioration of the family has eroded the stability of the black community. I believe he rightly pointed out that we have to look inwardly to correct problems created by our own negligence. We currently have three generations of fatherless children. Far too often, our male figures have walked away from the responsibility of caring for their families and handed it over to the government. As a result, we have far too many dysfunctional youth exhibiting the kind of behavior that is destroying our communities. Incarceration is just a byproduct of the diminished low self-esteem and cries of help from those neglected offspring.

We need to deal with our inner issues before our circumstances in our communities will improve. As Reverend Williams noted, we can no longer blame the others without correcting our own shortfalls.

It was refreshing to see someone finally brave enough to acknowledge some painful truths. I believe that only by doing so can we move forward.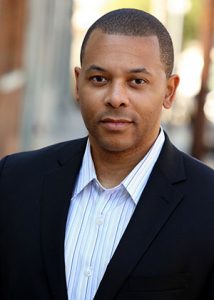 Project 21 member Derryck Green, Ph.D., who received his doctorate in theology and spiritual leadership at Azusa Pacific University in California, added:
Reverend Jasper Williams Jr.'s eulogy at Aretha Franklin's memorial was, in many respects, an elegy on the death of moral, personal and cultural responsibility and respectability of American blacks.

His message has been labeled "controversial" because he committed the taboo – a sin, really – of blacks discussing their dirty laundry in public, particularly in front of white people. Furthermore, he did so in a manner that blamed black people rather than blaming white people.

What the Reverend said about black self-destruction was absolutely correct. Interestingly enough, what his critics miss is that – by emphasizing black accountability – Reverend Williams acknowledged black human dignity and his confidence that blacks can indeed control their own fate.

He was also right in issuing a clarion call to other preachers and ministers in churches across the country to be the shepherds of lost sheep, and to rebuild the moral foundation of black communities.

However, Reverend Williams neglected to mention that the needed moral redemption among American blacks will not materialize without transformational power of the Holy Spirit that accompanies a renewed life in Jesus Christ.