12 Oct 2018

Kanye's Conversion an Existential Threat for Left

Kanye West was praised and defended by the left after he declared, in the wake of Hurricane Katrina, that President George W. Bush didn't care about black people. Now, with West's political evolution and his embrace of President Donald Trump, he is now being derided as a "token negro" of the Trump Administration and his recent visit to the White House called a "minstrel show."

And the left is complicit in this ugly marginalization of the rapper and cultural icon. West's crime? He is a minority who strayed from the liberal plantation. The anger is obviously more intense due to West being a popular entertainer and influencer.

Members of the National Center's Project 21 black leadership network point out that the left's rage towards West shows their fear that his own awakening may cause others to open their eyes to consider new ideas and policies. As this awakening appears to be taking hold – the President recently had a 36% approval rate among black Americans in a recent poll – it constitutes an existential threat to the liberal establishment.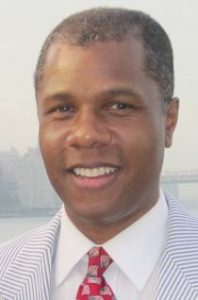 Deroy Murdock, a member of Project 21 in addition to being a Fox News contributor and contributing editor for National Review Online, said:
One of the civil rights movement's most gripping images showed black male protestors who each held a placard that read, "I AM A MAN." These individual declarations of independence and expressions of personal sovereignty propelled the struggle for dignity that cost Dr. Martin Luther King, Jr. his life.

The leftists in the media and political establishment who now hammer Kanye West essentially want him to carry a sign that says, "I AM NOT A MAN." They do not want West to think for himself, challenge liberal orthodoxy or be his own person. Instead, they demand that he conform, support big government and slam President Donald J. Trump around the clock.

What most terrifies liberals is that West will take millions of black Americans with him, thus dooming the left's lust for ever-tighter political control.
In an appearance on the Fox News Channel's "The Ingraham Angle," Project 21 Co-Chairman Horace Cooper noted the different standard that is imposed on West in relation to so many other members of the entertainment elite to insist on sharing their opinions:
Celebrity after celebrity have always come out and supported the left. And we were supposed to rejoice. We were honored to have them show up and make their presentation.

No one asked: "Hey, wait a second. You don't have your data right. You aren't actually keeping up with what's going on. These points you're making aren't accurate." No one says any of these things. We sit back and we clap.

When someone like Kanye West says what he says, what he really is doing is saying to black people: "Look around. Think for yourself. You can. It's OK." And that's what's the most dangerous of all.