24 Oct 2018

Voter Fraud Undermines the Votes of Black Americans, by Derrick Hollie

We often hear people complain that their votes don't count, and recent election results have many questioning our voting process.

Indeed, without effective safeguards, the civil rights movement's goal of making everybody's vote count may never be achieved.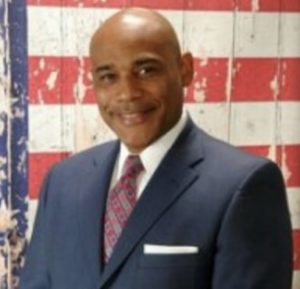 White authorities in the Jim Crow South used tactics ranging from poll taxes to ballot destruction to lynching to keep blacks from participating in the political process. Efforts to limit and hijack votes still exist, but they are much more subtle.
When a vote is cast in someone else's name—dead or alive—the votes of others are diminished. When an illegal immigrant or a restricted felon votes, the votes of others are similarly compromised.
Voter fraud may lack the intimidation and violence employed in the past, but it still minimizes the ability of all people to participate in the process and determine how they are to be governed.
Those in poor and minority communities are particularly at risk because they are frequent victims of voter fraud. Anthony DeFiglio, a Democratic committeeman in Troy, New York, said, "The people who are targeted live in low-income housing and there is a sense that they are a lot less likely to ask questions. What appears as a huge conspiracy to nonpolitical persons is really a normal political tactic."
DeFiglio should know. He pled guilty to voter fraud himself.
Project Veritas has shown just how easy it is to obtain a ballot without proof of identity. The Department of Justice recently indicted 19 legal and illegal foreign nationals for voting in the 2016 election, and this year, the California Department of Motor Vehicles accidentally registered approximately 1,500 people to vote—including noncitizens.
In 2013, a poll worker pled guilty to voting in place of her comatose sister in three previous elections. And Al Franken's 312-vote Senate victory in 2008 is tainted by the fact that 1,099 convicted felons voted illegally in that election.
And that's just scratching the surface. The Heritage Foundation's Voter Fraud Database chronicles many types of election fraud across the United States along with findings and convictions.
As part of its "Blueprint for a Better Deal for Black America," the Project 21 black leadership network offers a robust set of recommendations for protecting black self-determination.
Project 21 calls for voter identification requirements and proof of citizenship. It recommends regular cleaning of voter lists to remove people who have moved or died, and purging lists of voters who haven't voted in six years (ignoring three federal election cycles). It also suggests limiting mailed ballots to those who request them, as well as prosecuting those who target black communities in voter fraud schemes.
"Today's voter suppression doesn't come from men wearing hoods," says Project 21 Co-Chairman Horace Cooper. "It comes through voter dilution due to phony voters on the rolls—convicts, illegals, and ghosts. The effect is the same—bona fide black citizens have their votes cancelled or drowned out."
With a critical election looming, there's plenty of talk about the importance of voting. But the focus is always about getting to the polls—not being prepared with documentation. This seems almost intentional. It's also demeaning.
The lead plaintiff in a 2012 case that the ACLU and NAACP brought against Pennsylvania's voter ID law was 93-year-old black woman named Viviette Applewhite. Her ID had been stolen, and she was unable to obtain a copy of her birth certificate. Her attorneys argued that under these circumstances, the voter ID law kept her from voting.
The court upheld the voter ID law, but the next day, Applewhite easily got a free identification issued by the Pennsylvania Department of Transportation. Taking her circumstances into consideration, state employees who reportedly didn't know who she was accepted an old Medicare card and Department of Public Welfare document as enough proof of her identity.
Applewhite reportedly visited nine countries and 48 states in her 93 years. In 2012, she could have never visited a 10th country without showing proper identification, nor could she likely enter a courthouse to have her case heard. The fact that the ACLU and NAACP fought to keep her at an overall disadvantage is not a civil rights achievement.
Having won the right to vote with the 15th Amendment, and having it secured by the Voting Rights Act of 1965 and other legislation, blacks need to have their votes count. Protections such as ID requirements and clean voter rolls are key to this assurance.
Project 21 member Derrick Hollie is president of Reaching America, an organization that addresses complex social issues impacting African-American communities. This was originally published by The Daily Signal.
---
New Visions Commentaries reflect the views of their author, and not necessarily those of Project 21, other Project 21 members, or the National Center for Public Policy Research, its board or staff.