27 Nov 2018

Easing Regulatory Impact With the Stroke of a Pen

It sometimes seems like the government has more regard for rocks, trees and animals than it might have for a young black man looking for a good job or starting a business of his own.

Building projects must go through a government-mandated process to make sure they don't have any unnecessary negative impact on the environment. Shouldn't there be a similar safeguard to check on the economic impact of regulations before the government imposes them on people?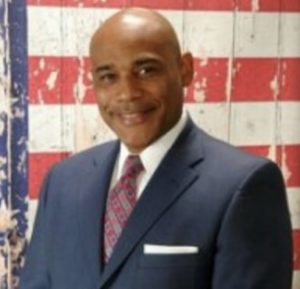 In a new commentary published by the Daily Caller, Project 21 member Derrick Hollie makes the case for the Trump Administration requiring "Minority Impact Assessments" on all new regulations before they are instituted. He describes such an assessment as "a speedbump to keep bureaucrats from rushing into rulemaking that hurts opportunity for those who sincerely want a fair shot at moving up the socio-economic ladder."
It's also, he noted, something that the President can initiate "with the stroke of a pen." That's an important thing to consider since a divided government is just over the horizon – likely stalling most legislative efforts over the next two years.
Regulations affect everyone, but they can have a disparate impact on the black community. Job creation and specific burdens on small business are two areas in which black Americans may find themselves being disproportionately impacted by proposed rules related to things like labor requirements, air quality and fuel efficiency. As Derrick explains:
A U.S. Chamber of Commerce study estimates that federal regulations cost the U.S. economy more than $1.9 trillion in lost productivity and added expenses. It also estimates regulatory costs are 20 percent greater for firms with 50 or fewer employers – the same type of business most commonly owned by black entrepreneurs.

For black Americans in general, regulations can have a similarly negative – and disproportionate – impact. They can harm job opportunities. They can drive up consumers' prices. They can sometimes even prevent lifesaving products from coming to market.
But the Minority Impact Assessment idea for proposed regulation can provide relief:
Recognizing that systemic racial discrimination is gone, the Project 21 black leadership network is focused on eliminating non-racial barriers to black prosperity. Regulatory burden is one such barrier. Their "Blueprint for a Better Deal for Black America" provides 57 recommendations for eliminating conditions blocking access to opportunity and causing unfair levels of poverty, crime and other social ills in the black community.

Easing the disproportionate strain of regulation is a key recommendation in Project 21's Blueprint. It's something President Trump can do with the stroke of a pen.

An executive order requiring federal agencies to conduct a "Minority Impact Assessment" on all future federal regulation would be a major step toward increasing economic opportunity for black Americans…

A Minority Impact Assessment would create a list of all the positive and negative impacts a proposed regulation would have on factors including employment, wages, consumer prices and homeownership. This regulatory impact would then be analyzed for its effect on minorities in contrast to the general population.

Through this assessment, agencies can then identify any negative aspects of proposed regulations in advance, find alternatives with lesser harm to minority communities or at least provide a clear notice that the government's regulatory desire outweighs minority groups' best interests.
To read all of Derrick's Daily Caller commentary – "Regulation Impedes Black Progress, But the White House Can Help" – click here.