09 Dec 2018

Shooting Down Tom Arnold's Allegation Against the NRA

On the heels of a Secret Service investigation prompted by his tweet that challenged President Donald Trump to a fight, D-list celebrity Tom Arnold is now trying to grab headlines by making obviously false allegations about the National Rifle Association. Project 21 was locked and loaded with the truth to set the record straight.

The star of The Stupids, The Jerk Theory and Dumbbells said in a recent tweet directed at NRA spokesman Dana Loesch that "I think there are 5 black NRA members."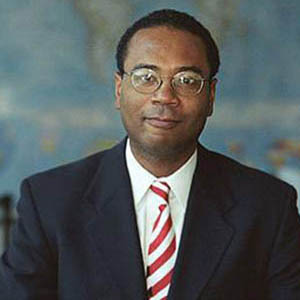 On the Fox News Channel program "The Ingraham Angle," Project 21 Co-Chairman Horace Cooper explained:
Tom Arnold lives in a little bubble. And, in that special little bubble, there is no possibility of any knowledge of experience that is different from that.

If I lived in the darkest blue parts of the country, I probably too would have this attitude. I grew up in Texas, and it was not unusual – it was actually the opposite. It would be thought of as unusual if people I knew – black, white or brown – weren't interested in firearms.
While liberal commentator Jonathan Harris suggested that blacks are not the NRA's "target demo," Horace pointed out that the NRA is a civil rights organization and has a history of working with the black community to protect their rights, their property and their freedom.
"I joined the NRA at one point," Horace acknowledged. "I know many people who have. And in fact, in our history as black Americans, the NRA – as a civil rights organization – has played critical roles."
When Harris noted that blacks have been denied the ability to buy guns for their self-defense in the past, Horace noted those instances were "something that the NRA fought against." He also noted that Robert F. Williams formed an all-black NRA chapter during the civil rights movement to address Ku Klux Klan violence.